Chilly Fun 101: Surviving Snow Vacations with Kids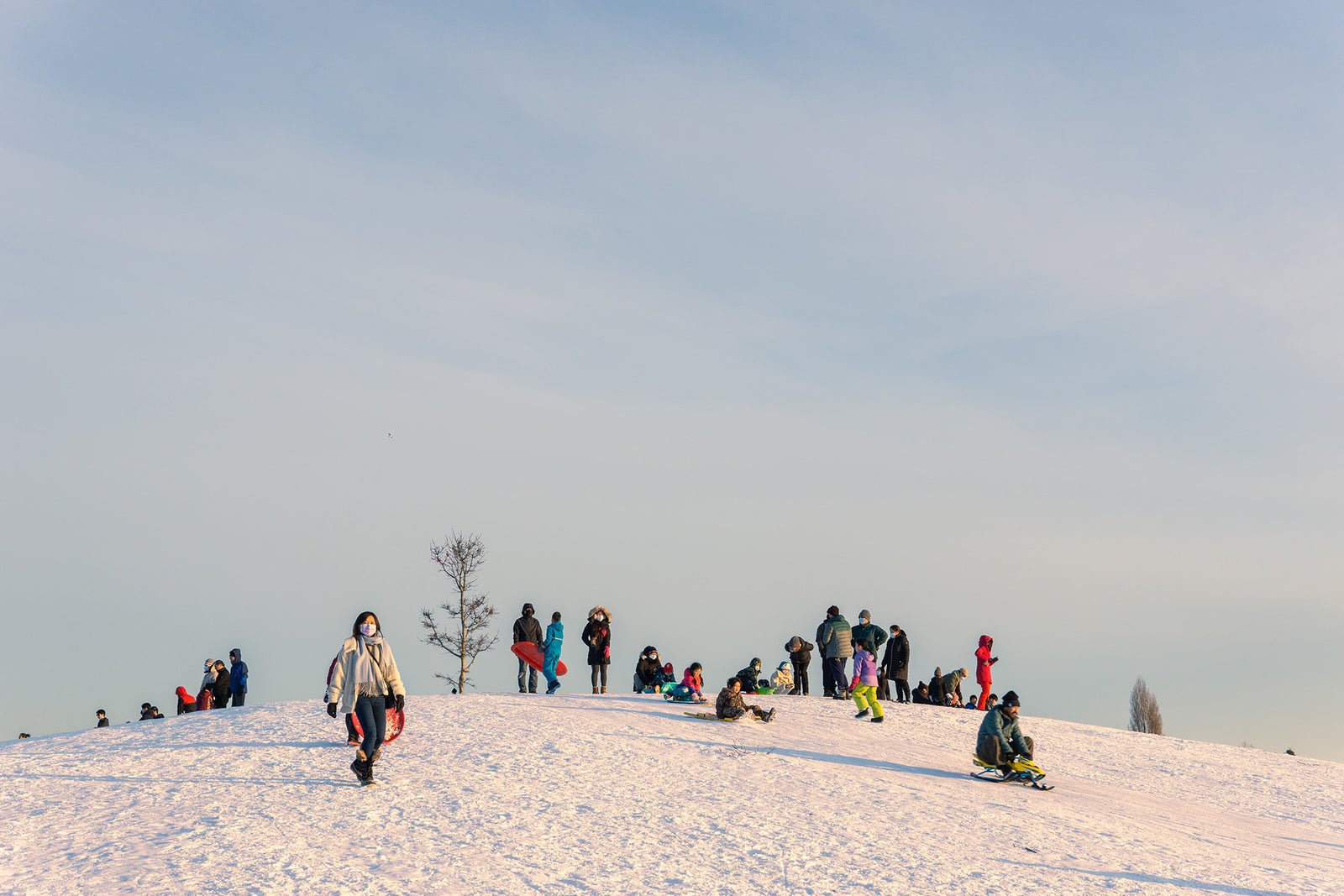 Introduction
There's nothing quite like the exhilarating rush of barreling down a snowy slope with the wind in your hair and your kids in tow. But let's face it, snow vacations with kids can be a bit like herding cats on a slippery slope – unpredictable, chaotic, and downright exhausting. Enter Hot Chillys, the ultimate solution to your frosty woes.
The Joys (and Pains) of Snow Vacations with Kids
Picture this: Little Timmy is having the time of his life, but he's also freezing because he refuses to wear his bulky winter coat. Meanwhile, your teenager is sulking because her snow outfit isn't "Instagram-worthy". And let's not even talk about the numerous bathroom breaks. Yes, snow vacations with kids can be a challenge. But with the right gear, they can also be a joy.
Introduction to Hot Chillys Apparel
Hot Chillys is a brand born out of a love for all things outdoors. With a mission to provide high-quality, performance-oriented apparel, Hot Chillys has been warming up outdoor enthusiasts since 1985. From thermal base layers to cozy socks, their product line is designed to keep you warm without compromising on comfort or style.
How Hot Chillys Can Enhance Your Snow Vacation
Imagine your kids, warm and comfortable, enjoying their ski vacation without constant complaints of cold hands or feet. With Hot Chillys apparel, this doesn't have to be a dream. Their products use advanced fabric technologies to provide excellent thermal retention while being lightweight and comfortable. This means less time worrying about your kids' comfort and more time enjoying the slopes.
Top Hot Chillys Products for Your Family's Snow Vacation
From the Pepper Skins Crewneck for your little ones to the Clima-Tek leggings for you, Hot Chillys has something for everyone.
Tips for a Fun and Worry-Free Snow Vacation with Kids
Hot Chillys apparel is just the start. Here are some additional tips to ensure your ski vacation goes off without a hitch:
Layer up: Use Hot Chillys base layers under regular ski clothes for extra warmth.
Stay hydrated: Cold weather can be dehydrating. Make sure everyone is drinking plenty of fluids.
Plan breaks: Regular breaks can help prevent fatigue and crankiness.
Conclusion
With Hot Chillys apparel, the challenges of a snow vacation with kids can be a thing of the past. So why not give it a try? Your kids (and your sanity) will thank you.
Ready to make your next ski vacation the best one yet? Check out our online store for the full range of Hot Chillys products. And don't forget to share your own stories of ski vacations with kids. We'd love to hear them!
Photo by Alex Ramon on Unsplash
---