Common Winter Running Mistakes To Avoid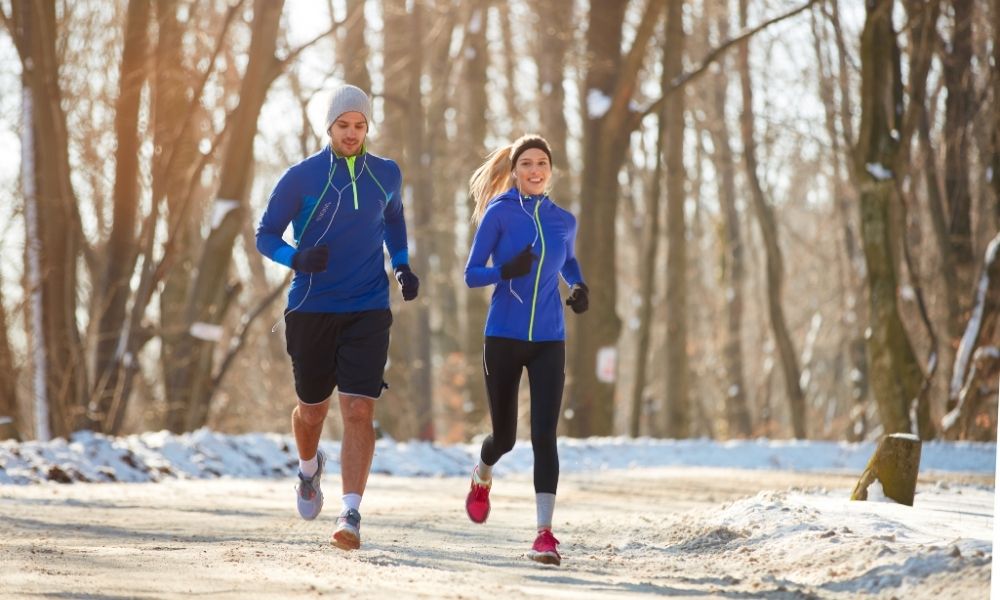 Running is a great type of exercise for any season, including winter. Want to give it a try? Take note of these common winter running mistakes to avoid and don't make them yourself.
Not Warming up First
Your workout begins even before you start pounding the pavement. Before you begin a run, take some time to warm up with some dynamic exercises and stretches. This is especially important with winter running, as your muscles must transition rapidly from a warm, indoor temperature to a frigid, outdoor one. Warming up properly will help your muscles make this transition and help you to avoid injury.
Only Running Indoors
In the cold of the winter season, you might feel tempted to move your running program entirely indoors. Fight that temptation and go for a winter run outdoors! Running outdoors in the cold, snowy weather will help you to improve your mental toughness while running and reap the benefits of the fresh air. Plus, the scenery outdoors is far better than the view from a track or a treadmill.
Wearing the Wrong Clothes
If you do decide to run outdoors, it's extremely important to wear the right clothes. Before your run, check the weather and determine how cold, wet, and slippery it is outside, then dress accordingly. Remember, even though it is cold, you'll work up a sweat during your run, so dress in layers that you can easily remove throughout. Start with a men's or women's thermal base layer that will keep you warm and dry. Then, add an insulating mid-layer that will help you retain heat, and if it's cold and wet enough, an outer layer that will help keep you warm and repel water. In particularly snowy or slippery conditions, try adding a pair of running spikes over your shoes to help with traction.
Forgetting About Safety
When on a winter run, don't forget to prioritize safety! Winter days tend to be dark, cold, and slippery. To aid in visibility, wear reflective shoes and clothing that will help drivers and other pedestrians to spot you in low lighting. Be sure you dress warmly enough and remember to cover your extremities with accessories such as gloves and hats. And to keep your traction, consider running along paths and roads that have been cleared of snow and ice. Following these tips will help you stay safe during your run.
This winter, give outdoor running a try, but remember not to make any of these common winter running mistakes to avoid. Stay safe, stay warm, and take good care of your body with this rewarding form of exercise.
---