Planning a Spring or Summer vacation to the mountains?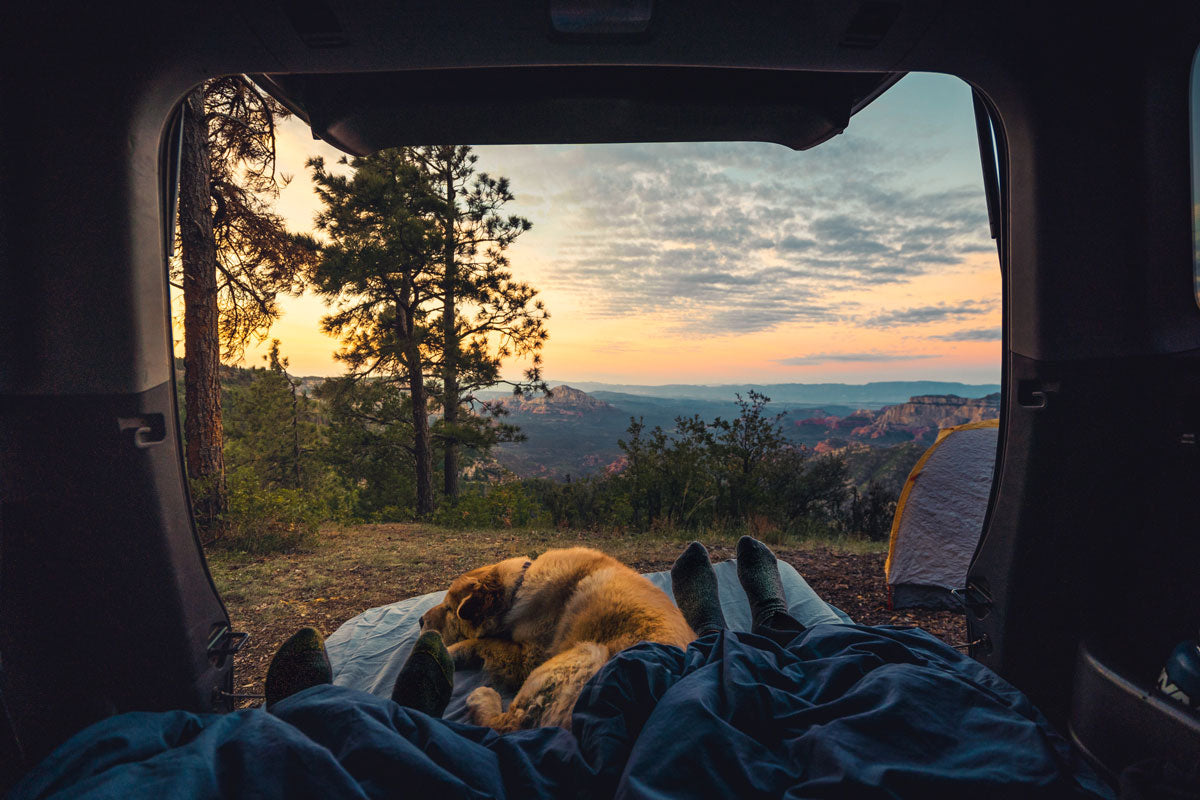 Don't forget the nights can get chilly and Hot Chillys can help! Read our extensive all you need to know about packing below. 
One's attire is all about practicality. We need items that will keep us dry when it is wet, warm when it's cold, and cool when it's hot. Durable. Affordable. Breathable. Comfortable. Versatile. When purchasing different garments these attributes are deal-breakers. Is that too much to ask for? 
Despite chilly mornings or cool nighttime breezes, we want clothes that will keep us warm and comfortable. Combatting the fluctuating, unpredictable temperatures of day and night can make packing for your spring or summer vacation a frustrating experience. Consequently, bringing the right base layers should be at the top of your packing list! Wearing multiple lighter layers opposed to a single thick layer allows the hiker to freely adapt to a range of varying conditions.  
Starting off your hike, the weather can be hot and sunny. The warm rays can quickly turn into a spring shower or thunderstorm. So, it's best to dress in layers and where appropriate hiking shoes. Always ensure you have at least one waterproof layer. Even when it's not raining, the ground can still be muddy and slippery due to recently melted snow or previous rain showers. A comfortable pair of shoes or boots will keep your feet dry and you happy! Failure to pack adequate garments may leave you wet and miserable as you continue. 
Worry not! Hot Chillys has base layers desirable for all conditions. The Hot Chillys base layers consist of Moisture Transfer Fibers which wick away moisture. Additionally, many are made from a four-way stretch material allowing the soft fabric to move with you. This keeps you warm and moving with ease. Once you do your research on what temperatures to expect, you will be able to select versatile items that will facilitate your hiking needs. 
Once the packing extravaganza is behind you, you are one step closer to pleasantly warm spring/summer weather! Prepare to enjoy the fresh-air of an early spring morning and the nice breeze on a warm summer night.   
---