Top Tips for a Fun Family Hike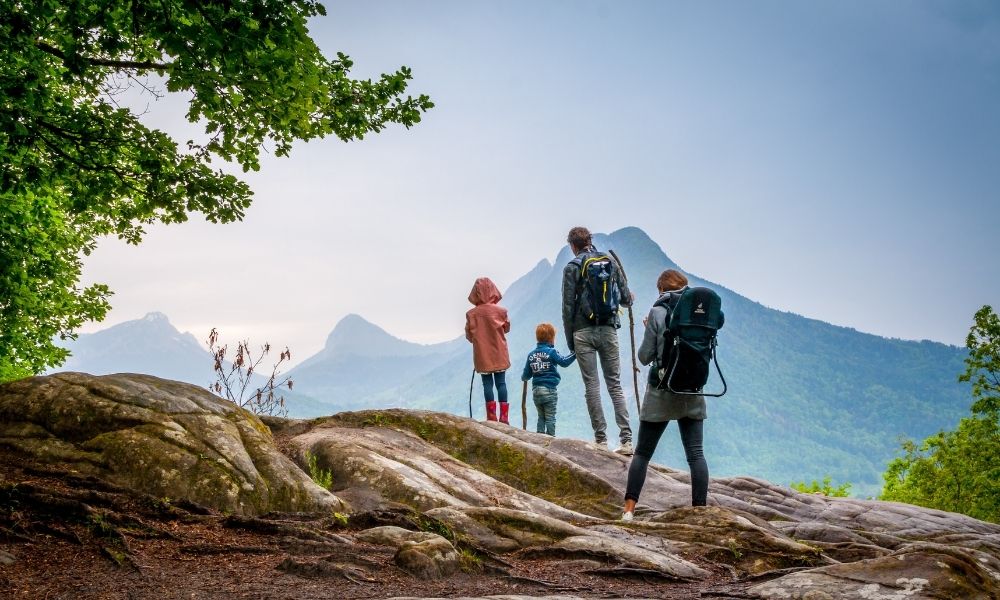 Spring is in the air! The flowers are blooming, the sun is shining, there's a cool breeze, and it's the perfect time to set out on a family hike. Kids and adults alike need their exercise and what better way to get it than by spending some time outdoors bonding as a family? Whether you're trying to get outdoors this spring or are planning an expedition for next winter, try these top tips for a fun family hike.
Let the Kids Help Plan
Your kids will be much more likely to get excited about your hike if they have a hand in the planning! Let your kids help decide where your hike will be, whether that's through the woods, along a river, or even down the prairie path to a local park. That way, they'll have something to look forward to and will have the satisfaction of getting to be involved in picking a location for the whole family.
Wear the Right Clothes
When hiking with the family, be sure that everyone is wearing the right type of clothes. If you're going for a casual walk on a warm day, you can likely get by with normal clothes, but if your hike will be more vigorous or in cold weather, you'll need to dress for the activity. On winter hikes, bundle up the kids in kids' thermals plus a mid and outer layer to keep them warm. Depending on where you live, spring can be surprisingly cold, so your kids might need at least a thermal base layer in this weather as well. If you'll be hiking in wet or muddy conditions, have everyone wear good, waterproof walking shoes and jackets as well.
Keep It Short and Slow
Especially if you have young children, you need to remember not to be overly ambitious on your hikes. With the number of times kids want to stop to examine fallen leaves or pretty flowers, your walk will take much longer than it usually does! Plan to walk a short distance at a pace that's easy enough for all the kids.
Play a Game
To make your average hike more fun, incorporate some games that your kids will love! Try playing games that will encourage your kids to focus on the nature around them, such as I Spy or a contest to see who can find the coolest leaf or best walking stick. Encourage your kids to use their imaginations and see what other activities they can come up with.
With these top tips for a fun family hike, your kids will look forward to your little adventures out in nature. And hiking isn't just for the kids—it's a great activity for the whole family, including the dog! Enjoy spending quality time with your family outdoors and creating some special memories.
---