Ways To Dress for an Outdoor Party This Winter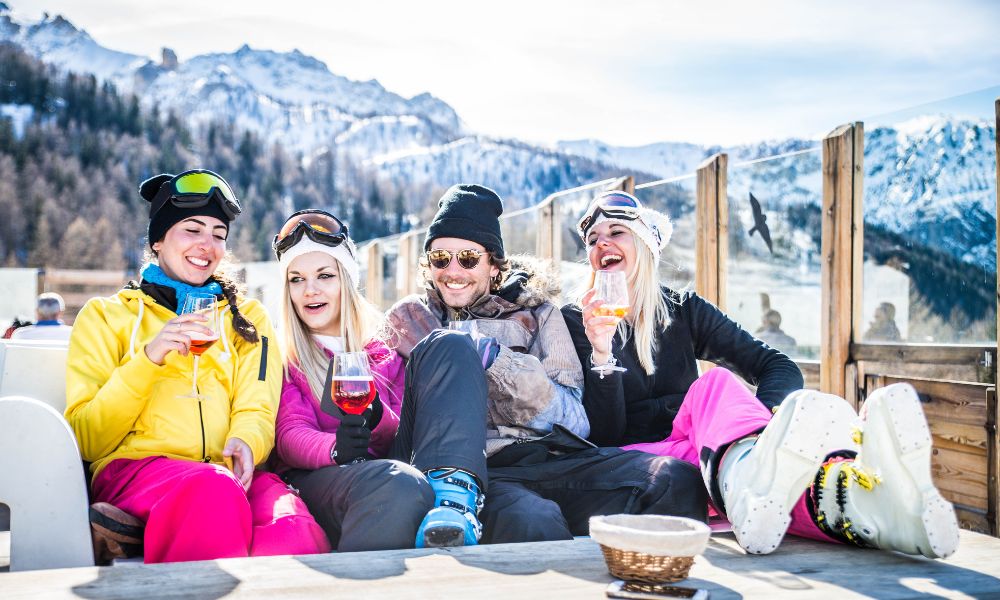 Instead of the typical house party, consider throwing a fun outdoor party for your friends and family! Then you all remember that it's wintertime.
But don't stress! Continue reading about some ways to dress for an outdoor party this winter to keep you stylish and warm all night long.
Start With a Tight-Fitting Base Layer
When shopping for thermals for men for your next outdoor party, start with tight-fitting long johns from Hot Chillys. A simple long sleeve shirt, long pants, and tight thermal socks hidden beneath your party clothes is the best way to start dressing for an outdoor winter event. Our high-performance thermals will comfortably cling to your skin, allowing the clothing to keep you warm and cool as your body temperature changes.
Try a Wool or Cashmere Sweater
The typical sweatshirts and sweatpants that keep you cozy and warm in the winter won't cut it for an outdoor winter party. It's important to keep yourself warm and still show off your unique style.
Wool is one of the warmest materials we can use to make clothes; it also wicks away moisture. Cashmere is another type of wool clothing that is traditionally softer than wool. Both are popular materials found in sweaters.
For most winter occasions, a sweater will provide the style you're looking for while protecting your body from the cold. Depending on your party host's attire, a wool or cashmere sweater is a classy option that will keep your body warm all night long.
Layer With a Sleek Yet Warm Coat
A puffer coat that stops at the waist may not fit this party's dress code. A coat with a smoother, more elegant appearance that falls just above the knee is ideal. The trench coat style is fashionable, and will block your backside from the wind while adding a guard to the lower half of the body.
With a sleek appearance, a warm interior, and neutral colors like beige, black, and white, you'll have the perfect coat for your party!
Don't Forget About Footwear
The average bulky snow boots aren't ideal for a party. Instead, shop for shoes that have ample tread and grip on the bottom to keep you secure on your feet. A smooth shoe surface won't protect you from snow or ice on the ground. When it comes to the style of the shoes, search for a versatile pair that will fit any event.
Add a Stylish Hat, Scarf, and Pair of Gloves
Remember to place a layer atop the areas that may not get enough coverage to top off your cozy party attire. Scarves, gloves, and hats will protect your neck, hands, and head! Consider how you've styled the rest of your outfit, then add these final touches.
With each of these helpful ways to dress for an outdoor party in the winter, feel free to enjoy the entire night in your cozy and warm party attire!
---