10 Tips for Staying Stylish Throughout Winter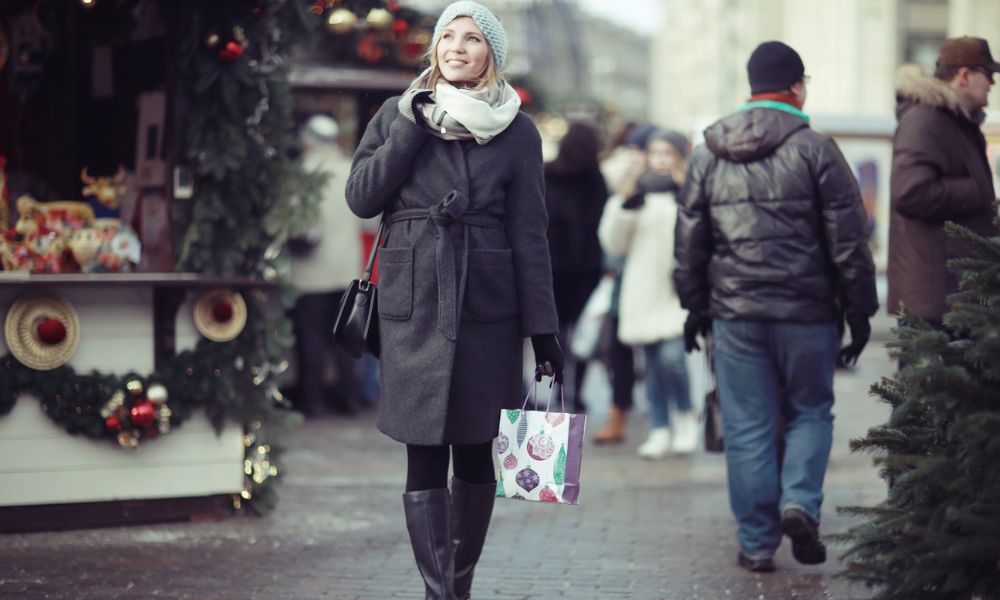 When you think of winter, you think of the holidays and cold weather. You may wonder how you're supposed to stay warm while also maintaining your sense of style.
Continue reading to learn more about ten tips for staying stylish throughout winter!
Layer Up Your Clothes
You want to look your best no matter the season, but the cold temperatures in the winter can hinder your style.
As you're picking out your clothes on a cold day, you should first put on a women's thermal base layer as the foundation of the outfit. Base layer clothing traps in body heat while simultaneously absorbing and removing moisture, so you can feel comfortable throughout the day.
A neutral long sleeve-shirt base layer is a great foundation for any outfit. White, gray, and black are good neutral colors that are easy to build upon, and they can match almost any piece of clothing.
The Sporty and Cozy Look
For the days when you're leaving the house for a day of errands, you want to be comfortable. A sporty look is a cozy way to enjoy the day outside.
Matching Set
If you want to appear more put-together to create a sporty yet stylish look, you can find a matching crewneck and sweatpants set. Neutral colors for this matching set are great options because if you ever feel like wearing sweatpants or crewneck alone, they will match most outfits!
The Classic, Dressy Look
If you are going to work or have an event that you want to dress up for, there are ways to stay warm and look your best.
Thermals Under Your Jeans
When you typically wear jeans in the winter, your legs feel chilled from the cold winds and low temperatures.
Did you know that you can wear layers under your jeans? Some styles of jeans might not be ideal, like skinny jeans, because it's typically a challenge to place both tightly-fitted fabrics on top of one another. Instead, a loosely-fitted pair of jeans is ideal for the wintertime, so you can layer up a pair of thermal leggings underneath.
Thermal Shirt Under a Sweater
You have a neutral long-sleeve thermal shirt that goes with anything. Sweaters are made from a wide variety of materials, but the bottom line is that they're designed to keep you warm. Put on your thermal shirt, then layer one of your favorite sweaters on top. This way, you not only appear dressed up, but you'll be incredibly warm, too!
Long Winter Coats
A long coat is not only great for staying toasty in cold weather, but it's also an incredible fashion item. You can choose from a variety of materials like wool, fleece, cotton, leather, and various synthetic fibers. You can also pick which style and colors suit your desires, like a bright-colored wool coat or a simple black puffer coat.
It's always best to have a neutral coat you can pair with any outfit on the go. Then, you can gradually add other coats that are meant to stand out.
A Fuzzy Hat
Some coats come with or without a hood. If you need extra warmth, consider adding a fuzzy hat! Colors like tan and ivory are gorgeous winter-hat colors that go great with any outfit. You can find hats with a puffball on top or choose a classic beanie.
Stylish Gloves
Wool is the warmest material, so it's a great option for when you need to keep your hands warm when you're on the go. The material keeps your skin warm and reacts to body temperature fluctuations. You won't have incredibly sweaty hands because the wool material will adapt to your body.
Leather is also a great warm option if you're looking for a more sophisticated, stylish look. Most leather gloves have a wool or fleece lining, so you receive the benefits of the warm materials and the sleek look of leather gloves.
Many Styles of Boots
Boots are the number one way to keep your feet protected from the cold. There are so many different styles of boots you can wear in the winter, including combat boots, hiking boots, and Chelsea boots. No matter what you pick, there are two important features to look for in a good pair of boots: tread and comfort.
The tread of the boot is how durable the shoe is when walking in weather conditions like ice and snow. Completely flat soles with no tread will cause you to slip more easily. That's why wearing fancy boots with heels is sometimes not ideal in the winter. There are more professional-looking boots out there to match the outfit's aesthetic that have a good tread.
Next, you want to feel sturdy and comfortable in the boots you choose. Think about the types of socks you'll wear; if you choose a bulkier pair of socks, you might not be able to wear a tighter-fitting shoe.
Warm Socks
If you're going on a hiking expedition, you'll need thermal socks to keep you warm. Many of these types of socks run high up to your calves, but not all warm socks are made like that.
If you're looking for a pair of socks for a more casual or business attire outfit, you can find thermal ankle socks! They will fit comfortably in boots and sneakers while keeping your toes warm.
Stylish Scarves
Scarves keep your neck and shoulders warm and are perfect for the extra cold and windy days outside. Cotton is the most popular material that makes up all kinds of scarves.
Chunky, knit scarves are also very popular in the wintertime. They're always made from cozy wool materials. It might resemble some blankets you've seen before, but they're incredibly useful and warm as scarves.
Find a color or a pattern that complements your outfit, and then choose how you'd like to wear the scarf. How you style your scarf is what makes all the difference!
Don't Forget About the Jewelry
Accessories are the best way to enhance any look. When you're wearing layers and layers of clothing to keep warm, remember to let your jewelry shine through!
Try To Avoid Rings
Before wearing your rings outside, make sure they feel comfortable and secure. When your body is cold, your fingers tend to shrink up, so rings may feel looser than usual in the winter. Also, if you tend to wear gloves often, they will cover up any rings you wear.
For certain scenarios, it's best to try and avoid wearing rings. If you're performing physical activities outdoors, it's best to leave your rings at home as a precaution. You might not notice a difference between wearing your rings in the summer versus the winter. Do what works best for yourself and stay aware of your rings, so you don't lose something valuable.
Necklaces
In the summer, you might layer different necklaces together. In the winter, if you try layering all these necklaces, they might tangle and get caught up among all the layers. That's why it's best to wear a larger, longer necklace. Dainty jewelry goes unnoticed among the warm layers and is more susceptible to damage.
Find a few versatile, durable necklaces that can match a variety of outfits. Then, search for something with a pop of color to really stand out among the warm layers.
Earrings
Before you leave the house, always put on a pair of earrings. Just like when wearing necklaces, you might not notice dainty earrings in the winter. Consider putting on a thick pair of hoops that will stay secure and in place all day long. You won't need to worry about your earrings catching on fabrics or falling out because they're securely in place.
After reading through these ten tips for staying stylish throughout winter, find your new favorite base layer clothing at Hot Chillys to start creating your next fashionably warm outfit!
---