What To Look For in a Cold Weather Face Mask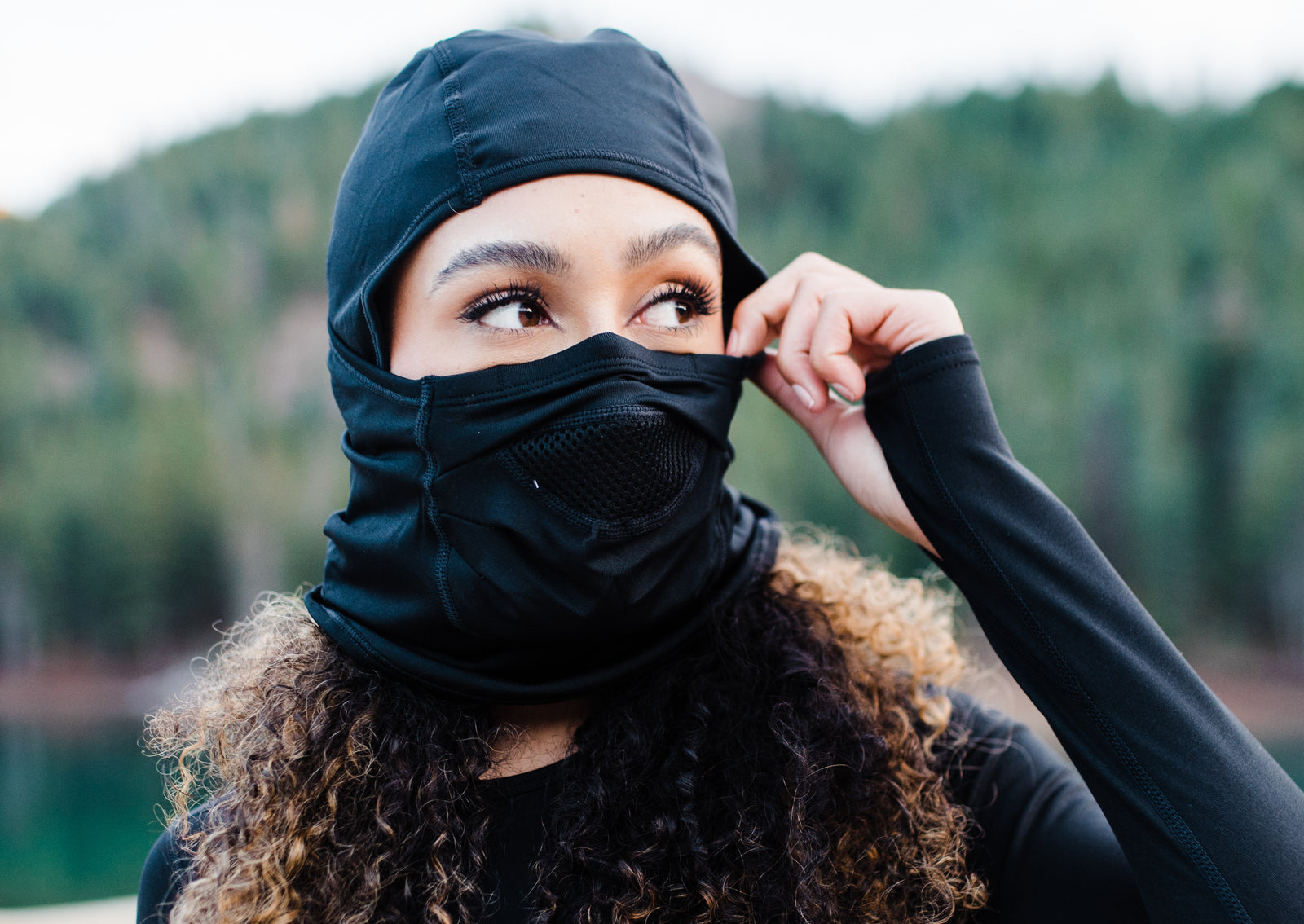 When dressing for an outdoor activity on a cold winter day, you layer on clothing and believe you're entirely ready. However, there's one crucial accessory missing from your winter wardrobe.
Winter face protection is commonly overlooked, until you face gets cold! Some people put on scarves that slip down or wear sunglasses to only protect their eyes. Your skin needs more protection when engaging with the cold. Here are some of the most important features to look for in a cold weather face mask to shield your skin in the cold.
Windproof Capabilities
After venturing through the cold outdoors, your face feels the effects of windburn: rosy-red cheeks, dry skin, and a stinging sensation. Applying lotion to calm the skin is a good solution, but there's another way to act proactively before going outside.
Cold weather face masks are incredible accessories because of their windproof capabilities. The durable synthetic fabric blocks the wind from abrading the skin. Polyester fabric paired with fleece for additional warmth are ideal for protecting your face from cold wind.
Breathable Material
Just like people search for breathable materials in base layer clothing, you want to look for the same qualities in a cold weather face mask. Mesh over the nose and mouth allows you to breathe more comfortably during any winter activity.
The polyester fabric has moisture-wicking capabilities to remove moisture as you sweat while retaining heat. It's the best fabric to tackle this issue when exploring the outdoors. The amazing characteristics of this cold weather face protection will ensure you reap the benefits of this high-quality accessory.
Comfortable Fit
You don't want to buy just any cold weather face mask. Find the fit that's suitable for you! Face masks with a flexible yet fitted shape around the bridge of the nose and cheekbones are ideal. In addition, masks with extra padding are even more comfortable!
Face masks must fit securely, but they shouldn't constrict movement or the ability to breathe. You want to feel guarded yet comfortable. These features create the desired shape and the perfect fit.
Full Coverage
Everyone is searching for a face mask that will protect their skin and feel comfortable. Several types of cold weather face protection are available at Hot Chillys to suit your needs.
The first option is face protection that sits over the mouth, nose, neck, and head. It's ideal for venturing into extremely cold weather and covering every portion of the skin.
The second option is a face mask that covers the mouth, nose, and neck. The fleece neck gaiter adds warmth that many other face protection products don't provide.
These styles have full-coverage features that will support your winter activities. They are comfortable forms of face protection that you cannot forget when dressing for activities in cold climates.
There's no denying the value of cold weather face masks. Fortunately, you don't have to scour stores and the internet for this apparel; Hot Chillys has you covered! Our selection of adult and youth cold weather face masks will protect every member of your family in the wintertime.
---