4 Tips for Choosing Hiking Socks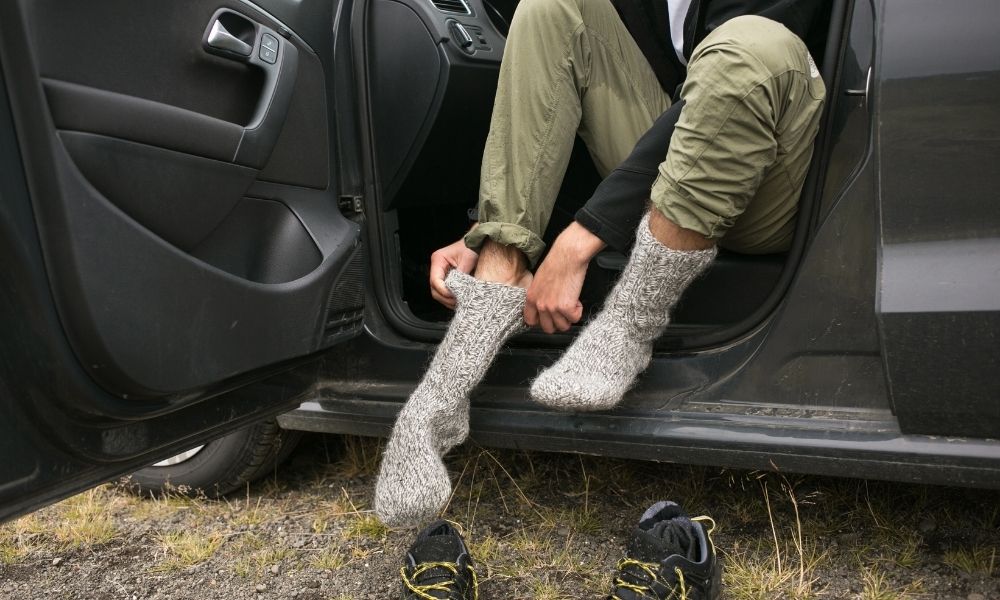 No matter where the trail takes you, every step is more comfortable when you have the right socks. While some hikers might throw on whatever pair they find at the top of their sock drawer, the wrong choice can lead to cold feet, blisters, and a miserable time. If you want your adventure to be a success, equip yourself with socks that fit well, cushion your feet, and keep every step both warm and dry. Before you head out to your next trail, make sure you stock up on quality gear with these tips for choosing hiking socks.
Consider the Height
Hiking socks come in different heights to match the type of footwear you're wearing. A good pair of socks will protect your feet and ankles from rubbing against the abrasive materials of your shoes. If you're wearing regular tennis shoes, no-show or ankle socks will work best. For heavier, taller hiking boots, crew socks offer a few more inches of protection. Finally, you have knee-high socks. While these are less common in the hiking world, you might still want them for mountaineering and other extreme hikes that require large, sturdy boots.
Consider the Weight
The weight of your hiking socks affects how much cushion and insulation they provide. As such, you should choose a weight based on the weather you expect to encounter. For warmer weather, liners or lightweight socks can prevent you from overheating on your hike. In colder conditions, you want medium-weight or heavyweight socks to keep your feet warm and comfortable. The intensity of your hike also matters. If you plan on running or backpacking—two high-impact activities—you'll want a thicker sock to provide extra cushion and support.
Consider the Material
Carefully consider the type of material you want in your socks. Like many outdoor thermals, hiking socks come in a variety of fabrics. Wool is a popular, natural option that provides optimal insulation and transfers moisture well. You can also choose synthetic fabrics like nylon, polyester, and spandex. These materials dry quickly and have the durability to hold up hike after hike.
Consider the Fit
Of course, none of these tips for choosing hiking socks will matter if you don't find a pair that fits well. Generally speaking, your shoe size can help you determine your sock size. If you find yourself between sizes, go for the smaller size. Socks that are too large will bunch and cause discomfort and blisters. Aim for hiking socks that feel snug but not overly tight. These will do the best job of staying in place and providing the comfort and support you need as you explore the trails.
---