How a Thermal Base Layer Is Supposed To Fit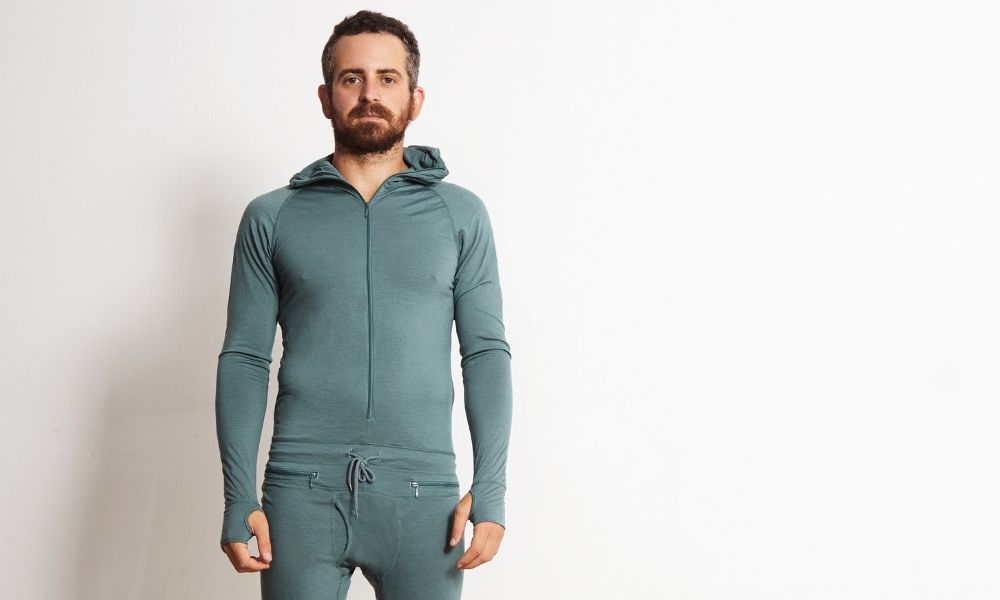 If you plan on spending a lot of time outside this winter, you probably already know the importance of a layered outfit. However, there's a big difference between knowing you need a reliable base layer and finding the perfect garment. A lot of details go into choosing a comfortable and functional base layer. The wrong size or fabric can lead to a lot of cold and discomfort, ruining your outdoor winter fun. Check out this guide on how a thermal base layer is supposed to fit so that you can find the perfect outfit for every winter activity.
Performance
To understand how a thermal base layer is supposed to fit, you must first understand what that base layer is trying to do. Obviously, your base layer should keep you warm, but its purpose extends far beyond that. A quality thermal base layer acts as the foundation for your entire winter outfit. In addition to helping you retain body heat, it also transfers moisture away from your skin. This keeps you dry and prevents your clothes from freezing and chilling you. Furthermore, a base layer serves to provide comfort and ease of movement beneath the rest of your clothes. You should focus on these traits as you consider the best fit for your base layer pieces.
Movement
Winter sports and exercise take a lot of movement. Even if you're just layering up to stay warm as you hit the sledding hill, you need to be able to move your arms and legs without a bunch of fabric getting in the way. Your clothes shouldn't restrict you from stretching, twisting, running, jumping, or anything else you do while you're out having fun in the snow. A good base layer fits like a second skin, meaning it should be snug without feeling too tight. You don't cut off circulation, but you also don't want a fit so loose it moves around and bunches up. A snug fit allows you to move freely without feeling limited or stretching out the fabric too much.
Comfort
In addition to movement, the other thing to focus on when choosing the fit of your base layer is comfort. A good base layer functions as a protective layer between your skin and your other garments. This prevents chafing from heavier fabrics, zippers, and other harsh materials. A comfortable base layer feels nice and soft against your skin. As such, it should cover as much exposed skin as possible. This is why long sleeves and tights are a popular choice for base layer garments. You should also be able to tuck your base layer into the hem of your pants or the cuffs of your boots without worrying about it getting loose and bunching up.
With these factors in mind, you can choose the perfect women's or men's thermal base layer for any kind of winter fun. Find the right fit and fabric so you can stay active and comfortable no matter the weather.
---