Reasons To Use Moisture-Wicking Thermal Base Layers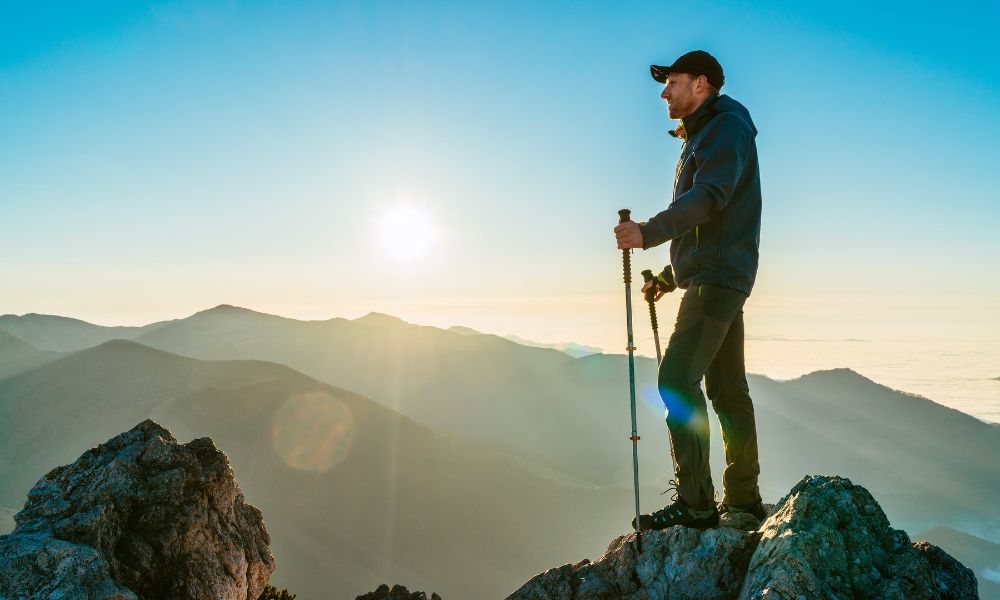 You put on your favorite outfit to work out in. You want cool, light, airy clothing that makes you feel invincible.
The same idea also applies when you're getting ready for outdoor exercise! Just like when working out indoors, layers with moisture-wicking properties are the best that you can choose from.
Moisture-wicking base layers are especially preferred foundational garments for a variety of winter sports and outdoor events, but why? Read some of the reasons to use moisture-wicking thermal base layers for winter activities!
Regulates Body Temperature
Wearing snug-fitted base layers is the foundation when you're considering outdoor exercise. It fits next to the skin to hold in the heat all day long. But why is regulating your body temperature valuable?
As your body shivers, it's attempting to generate heat through quick movements. Therefore, your body needs more warmth and increased blood flow. If your body reaches a low temperature, you're more at risk of developing hypothermia or becoming ill.
You can confidently venture into the cold when you wear thermal base layers, assured that you're safeguarding your health all day long. A warm core sets the tone for a healthy body in the cold. The heart can pump blood to each extremity efficiently and continue to produce heat throughout the day.
Actively Remove Moisture
A beneficial quality of polyester clothing is its water-repellent qualities, created by either the way the fabric is manufactured, or more often by topical treatments. As the moisture-wicking thermals pull sweat from the body, it evaporates into the air. Average clothing retains water and soaks into the fibers. It makes you feel stiff, immobile, and wildly uncomfortable.
Cotton is a natural material that doesn't possess moisture-wicking qualities like polyester. It clings to the moisture and holds it tight. A cotton fabric will take a long time to release the moisture and in that long process make it uncomfortable for the wearer.
However, you won't get that stuffy and humid feeling from wearing moisture-wicking base layers! Manufacturers specially design the fabric to take the water and release it from the material.
Quick-Drying Capabilities
There's nothing worse than sitting in clothing soaked with sweat or water. It makes your body feel clammy and colder than before.
People fear that water, sweating, and their clothing will make the cold even worse when it is terribly cold outside. Moisture-wicking thermals are the clear choice when you must keep your core body temperature warm.
You can partake in any form of outdoor adventure where you sweat or encounter water. The quick-drying capabilities of moisture-wicking thermals make this an issue of the past. Before you know it, the clothing and your body feel dry.
Breathable Materials
Once the water leaves the fabric's surface and dries nicely, your skin can breathe again in your clothes. We don't define a material's breathability by how tight the clothing sits on your body. The rate at which the material allows air to pass through the fibers is what determines it.
The blend of polyester and spandex is an incredibly lightweight and breathable material that's ideal for outdoor exercise. The additional stretchy qualities allow it to move alongside the body without feeling overbearing. Air can easily pass through to keep you cool when you need it.
Outdoor Activities That You Need Moisture-Wicking Thermals For
After understanding the amazing reasons to wear moisture-wicking thermal clothes, there's one more step: discovering how you can implement the garments into your outdoor adventures! Read through some of the marvelous activities you can try while keeping your body guarded against potentially precarious weather.
Skiing
Skiing is an intensive winter activity that's available year-round! However, even if you're skiing in the summertime, you need several layers of warm clothing to stay safe on the slopes.
Some warm layers feel bulky and stuffy. You can't move efficiently or skillfully on the trail. That's why Hot Chillys' men's thermal base layers are the perfect foundation for your skiing adventures! The lightweight, breathable clothing allows you to have a fun, full day of skiing.
Snowboarding
The snowboarding environment greatly resembles skiing conditions. The snow, frigid air, and beaming sunshine require you to wear tight-fitted layers as the base of your snowboarding attire. The air will seamlessly pass through the fabric to keep your body warm while cooling you off during your snowboarding workout.
Hiking
Taking a hike in the morning in the cool, crisp air makes for a relaxing, beautiful day. While you need layering to warm up the body, you also need clothing that will expel sweat. There's no need for your body to overheat. A top and bottom moisture-wicking base layer will help you regulate your body temperature and make for a more comfortable hiking experience.
Camping
It doesn't matter if it's 70 or 30 degrees Fahrenheit outside; wearing moisture-wicking thermals is great when it comes to camping! It acts as the base protective layer that will withstand a variety of activities.
You can wear thermal base layers in the winter when you're cozying up next to the fireplace. Or you can wear them in the summertime after a dip in the lake. Thermal base layers are always ready to keep the body regulated and dry in any kind of weather.
Cycling
You need clothing that will protect your skin as you ride your bike through a woodsy trail or on a paved road through town. Wearing both a long sleeve top and long pants when cycling is a must!
The whipping winds are harsh on the body. Rather than exposing the skin or wearing loose clothing that will get in the way, moisture-wicking thermals are the ultimate garments to protect you throughout the ride.
Don't let the weather stand in your way again! You'll have everything you need to engage in your favorite winter sports and outdoor recreational activities with a pair of moisture-wicking thermals from Hot Chillys.
Start with a long sleeve layer to promote a warm and healthy core. Then, put on a pair of thermals to warm up the bottom half of the body. You can layer up with your favorite clothing items that suit the desired activity from there.
Now, you're ready to safely embark on your winter outdoor activity in whatever weather comes your way!
---