Your Guide To the Best Active Wear for Cold Weather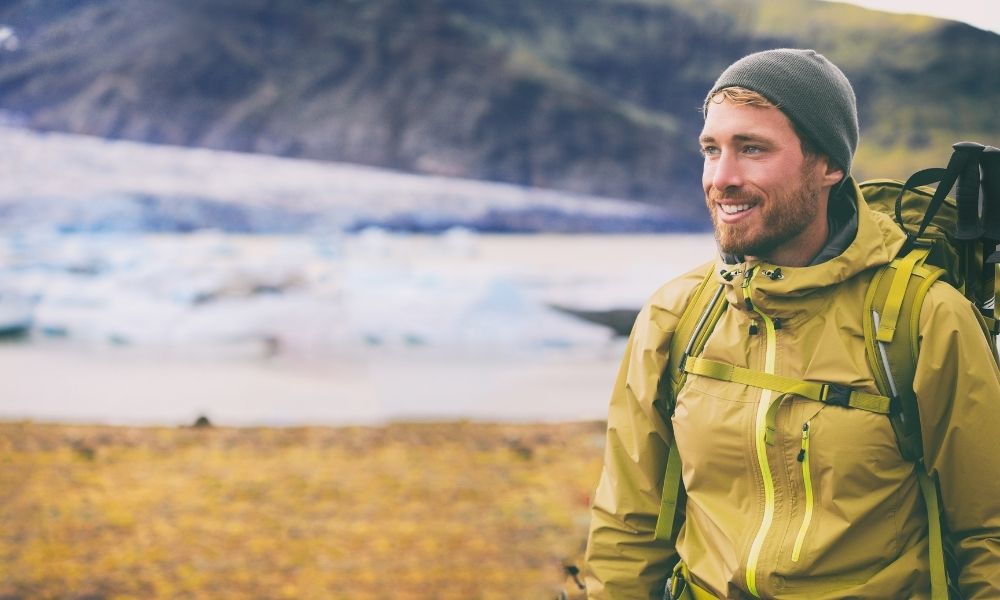 Exercise is key to our health, so we must practice being active in order to keep our health in check. It is always a good idea to prepare for the elements before exercising outdoors. Applying the correct gear and activewear while exercising is also equally as important, but never more than in the winter. Here is your guide to the best activewear for cold weather so you can be healthy and prepared year-round.
Knowing the Conditions
Whether it is summer or winter, knowing the conditions outside is a priority over everything else. Having the knowledge in advance can determine if you have a decent workout or even if the conditions are pleasant enough to workout in altogether. The local forecast can tell you what your weather will look like typically for the next 12 to 24 hours, which also includes the weather around you in local counties.
This could be a huge deal if you find yourself traveling, or if your workout is usually a long hike or a ten-to-twenty-mile excursion. Either way, you cannot be prepared enough. Being cognizant of these conditions also determines what we wear. Sometimes it's okay to carry a little extra gear in the event of bad weather, but it's important to check your local forecast to see what might potentially impede your workout.
Layering Is the Key
Understanding the method of layering might save you from extreme heat or cold one day. In this instance, we will be talking about the cold, but most of the rules apply all the same year-round. Many people assume that having two or three layers under their coat is enough to get by, but it could cause you a lot of misery and even harm if not done correctly. Knowing what to put on and what to take off under the right conditions is essential to not overheating or becoming too dehydrated.
Start Small and Build
Ideally, you want to start basic with your outfit. If you can have a light synthetic underneath everything else you wear, then you will have your base layer covered. Second, you will want something light like a short sleeve cotton T-shirt. Take some breathable pants, like windbreakers, to keep you from overheating and help regulate your temperatures better.
It is also notable that having buttons and zippers helps to keep the heat in and the cold out. Having the ability to alter your garment provides instant relief and protection from the weather. It is crucial that you resist the urge to over-layer and bundle your clothes.
Once your body has acclimated enough, then you will soon start to feel the error of what you have done with over-layering. Having more means comfort is not the answer. You will most likely feel overwhelmed and uncomfortable not preparing correctly.
The Best Items for Winter
As we all know, heat from our body is lost through our heads and extremities first, so having the right headgear is first on the list. Having a nice wool beanie would have to be the best hat or headgear to sport, but before you do, try a bandana to keep your head protected from the elements. Having that extra layer will also provide more airflow to your scalp when working out so that your head can breathe and not collect sweat. This will prevent any excess heat from escaping allowing you to stay warm.
Also referred to as micro-elite chamois, polyester-spandex gloves are made as a light thermal layer to keep your hands at a moderate temperature while exercising in the cold outdoors. These are an excellent option because they wick away sweat keeping you dry and warm just like wool. Because they are so light, if you believe they are not enough, you can put a pair of mittens on over them to add an additional layer of protection. This will allow your body temperature to be well-regulated, so you will not overheat.
Thermals are always a great option, but they do not always have to be wool. Polyester blends work well too. Having both a short sleeve and a long sleeve on standby may be crucial to getting through the workout under such conditions. Plus, it is always a great idea to carry an extra set of clothes in case you need them.
Additional Items To Keep in Mind
Keeping a buff handy is always a great option in the winter as it can serve as a gaiter, or you may want to have a headband. These nifty little pieces can also double up as wristbands to wipe away sweat.
UV-blocking sunglasses are also something to keep on the back burner, as they will not only protect your eyes from the sun's rays, but also from the wind and snow as well.
Water bottles or camel packs serve as a great resource for those longer workouts. At some point, you will need to cool down and rehydrate, so why not keep your water on your person and have it handy?
You may not need it the entire trip, but having an extra jacket could be helpful. If you find that it has become too much gear and you are getting too hot, then just simply tie it around your waist and keep moving.
Socks are among the most important piece of gear you can have on you in the winter months. Wool socks are even better, as they wick away sweat to keep your feet from freezing and insulate extremely well. So, you will stay dry and warm while you are hiking and running.
Finally, having a headlamp might seem odd, but you must keep in mind that the days are much shorter in the winter. Because of this, there are a lot of overcast days and sunlight hours will be limited. So, having a headlamp will keep you moving along while not getting lost.
While making the decision to take your exercise routine outdoors for the winter, make sure you are packing the necessary equipment. Having the right knowledge and equipment will help you survive and enjoy your trip much more than not. Therefore, we listed your guide to the best active wear for cold weather.
---