Best Locations for Skiing and Snowboarding on the East Coast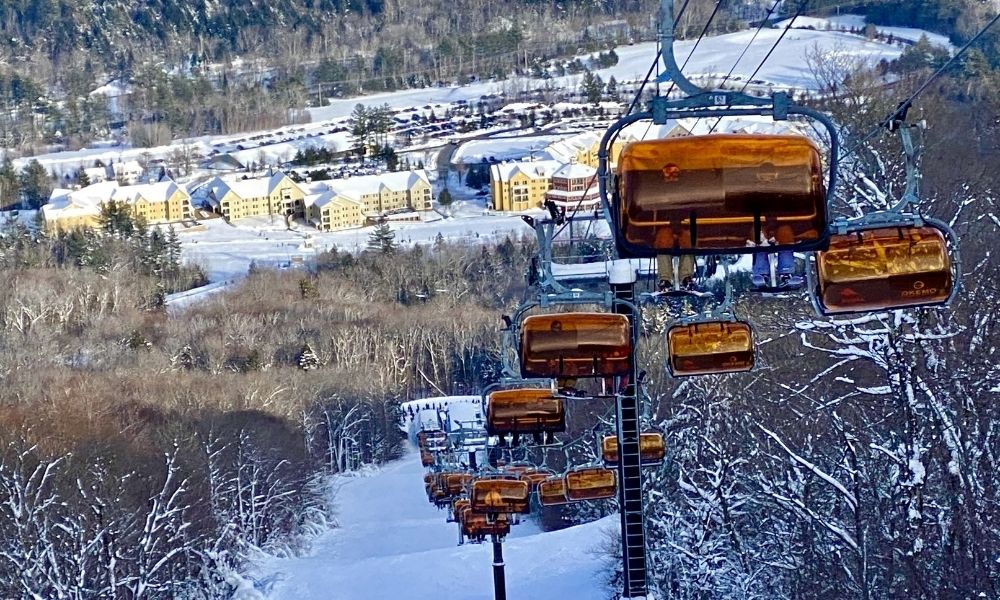 On the eastern coast of the US, you will find many resort areas that are bound to suit your interests for downhill adventuring. The East Coast has just as many thrills as the West Coast, with adventures for all ages and just about any kind of luxury you could imagine. In addition to these luxuries are plenty of opportunities for visitors who enjoy more extreme sports. Take a look at three of the best locations for skiing and snowboarding on the East Coast while you search for your next vacation destination.
Okemo Mountain Resort
With the best ratings on the Atlantic shoreline, this resort has everything you could need in a ski resort. Nestled in Vermont and boasting the best grooming around, you can count on this place to always hold itself up to the highest standards, supplying the most serene slopes and breathtaking views every time you visit. The resort also offers family programs as well as fine dining, RFID ticketing for instant access to all their amenities, and bubble lifts with heated seats.
Bretton Woods Mountain Resort
With a full range of winter sports and premium lodging available, you will be sure to enjoy Bretton Woods. Along with their stellar resorts, they also include dining and spas in the resort experience. Bretton is known for having the most dependable snow annually, and they pride themselves on maintaining that title. They also offer all the resources that most skiing enthusiasts are looking for. Among these amenities are eight-person gondolas that will zip you up and down the resort in no time.
Stowe Mount Resort
What makes this resort so special is that it shares twin peaks that cover 116 trails for hiking and skiing. If that isn't enough to catch your eye, Vermont's tallest peak is just miles from the resort, which is sure to excite the most intense skiing enthusiasts. There is a concentrated supply of inns and resorts available in the area, so you have your choice as to where to stay.
This area enjoys a record snowfall at 314 inches, so make sure to bring your outdoor thermals. Stowe Mount Resort also recently implemented the Epic Pass, which allows skiers to enjoy Okemo and Mt. Snow in Vermont as well as many different resorts in New Hampshire.
With these top three resort destinations, you can be sure to find whatever you are after. Whether you're bringing the family for the annual ski trip or are simply a skiing enthusiast, your needs are sure to be covered through one of these locations, as they are the best that the East Coast can offer. Be sure to consider the best locations for skiing and snowboarding on the east coast when planning plan your next winter skiing trip.
---