Best Outdoor Activities To Try This Winter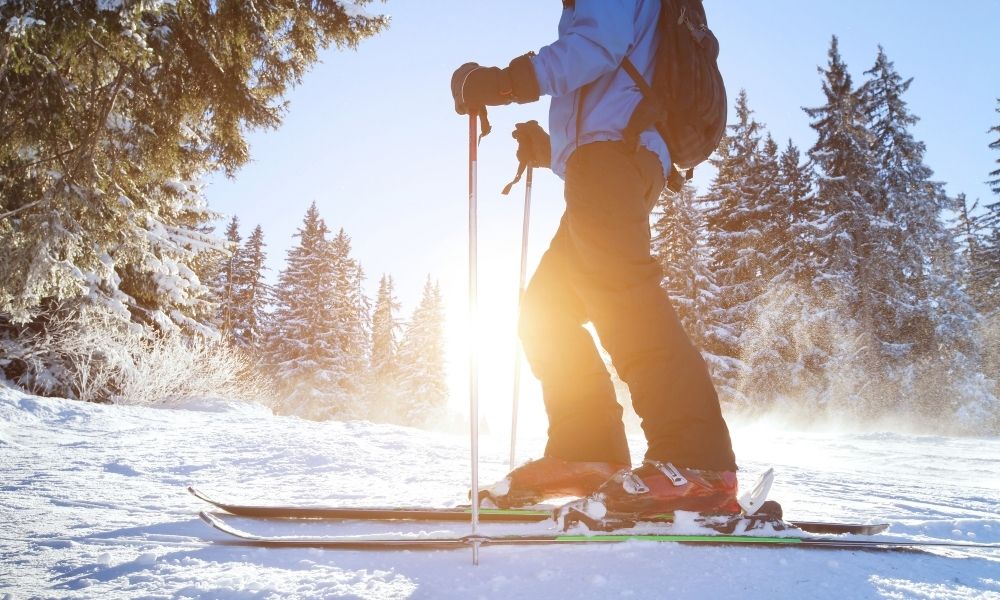 Winter is the perfect time to head outside and get active. We know, it can be hard to motivate yourself to bundle up and head out into the cold, but once you find a winter activity you love, it will be well worth it. If you're looking for ways to stay in shape while having some fun, here are some of the best outdoor activities to try this winter.
Skiing
Skiing is widely considered one of the ultimate winter activities. With numerous ski resorts across the country and the world and so many different types of skiing to choose from, you're sure to find a place to ski and a variation you love. Two of the most popular iterations of skiing include downhill skiing and cross-country skiing. Downhill skiing, as the name suggests, involves maneuvering downhill on skis, while cross-country skiing is performed on flat terrain. To try either variation, you'll need to buy or rent ski boots, skis, ski poles, and any other necessary ski equipment.
Snowboarding
Snowboarding is similar to skiing but utilizes a single snowboard to which both feet are attached rather than a ski for each foot. It's comparable to skateboarding down a snow-covered hill, making it a great winter sport for daredevils and those looking for a rush of adrenaline. Snowboarding can usually be done at ski resorts, so you'll need to find one to visit, as well as gathering all the gear you'll need.
Cycling
When you think of winter activities, cycling is probably not the first thing that comes to mind. But with enough dedication, cycling is a sport that you can do year-round. If you want to try cycling in winter, be sure to stay safe by riding on paths and roads that have been cleared of snow. You'll also need to wear proper layers for warmth and keep your bike well maintained, cleaning it after each ride.
Running
If you love running outdoors but have never run outside during winter, give winter running a try. Aside from the snow and cold, it's not so different from running outdoors during the rest of the year. Running is a great activity to try because it doesn't require any special sports equipment, and anyone can do it. Since running is a high-intensity exercise, runners heat up quickly, so you may even find that you prefer winter running to summer running.
Ice Fishing
Ice fishing is a unique variation of fishing for those who enjoy fishing during the warmer months or those who just want to try a new winter activity. Before you decide to go ice fishing, ensure that it's cold enough for large bodies of water to have frozen over solidly. You'll need to find a lake with ice frozen at least a few feet deep. You'll also need an ice auger to drill a hole in the ice, as well as the supplies you would normally take fishing. This activity does not require much strenuous physical activity, but it will require a lot of time and patience. Be sure to dress warmly enough for the temperature and time you will spend outdoors.
Hiking
Getting active in the winter can be as easy as going for a walk or a hike outdoors. A hike will give you some good exercise and allow you to see the quiet beauty of a winter landscape at the same time. Your hike can be as intensive or easygoing as you want, and you can hike practically anywhere. If a walk around your neighborhood just isn't doing it for you, try visiting a local park or forest preserve, or travel to an exotic snowy location, for a change in scenery.
Sledding
Sledding is a fun and accessible winter activity for people of all ages, but it's even more enjoyable as a winter activity to do with kids. All you need to go sledding is some snow, a hill, and a sled. Sleds are inexpensive and easy to find during the winter, but if you don't have access to an actual sled, you can even go sledding on flat, household objects like big pieces of cardboard or trays! If you have kids, sledding is a great way to spend some time with them, and you'll get a workout from pulling them up the hill repeatedly. If you don't have kids, give sledding a try anyways—it will make you feel young at heart.
Build a Snow Fort or Snowman
A classic winter activity like building a snow fort or a snowman is a great way to exercise both your body and your creativity. Plus, both of these activities are great ones for the kids. You can use household items to sculpt the fort and decorate the snowman. Once the snow fort is done, it will be a great place for the kids to hang out and play until the snow melts, and all your neighbors will be jealous of the stunning snowman that your family has created in your front yard!
Ice Skating
In winter, when lakes and ponds freeze over, you can go ice skating. Ice skating allows you to experience the magical feeling of gliding smoothly across the ice at high speeds. Some cities have seasonal outdoor ice rinks where you can go skating. These rinks will be kept smooth and well-maintained for skaters. If you want to try skating on a natural surface, you can also skate on natural bodies of water when it's cold enough in winter. Just be sure the ice is thick enough for safe skating! All you'll need to take up ice skating is a pair of skates and a place to use them.
When trying out any of these best outdoor activities to try this winter, always remember to dress for the weather. Start with a well-fitting, insulating, sweat-wicking base layer, throw on a warm mid-layer over that, and finish off your winter attire with a weather-proof outer layer and accessories. To help you stay warm this season, Hot Chillys sells quality thermals for men, women, and children that are perfect for any winter sport. Stay warm, and don't let the cold ruin your outdoor winter adventures!
---