How To Keep Your Kids Warm This Ski Season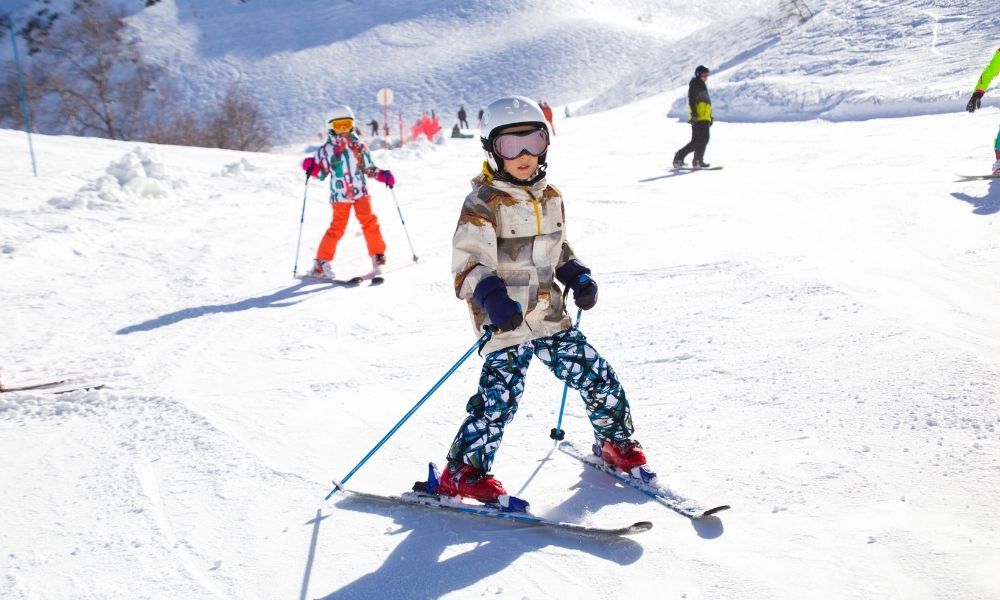 There are so many fun, outdoor family activities to do during the winter, including skiing. If you're the parent of a young child, you've almost certainly learned that if your child gets too cold, you will hear about it for the rest of your trip. To keep fun family activities fun for everyone involved, make sure you know how to keep your kids warm this ski season.
Dress Them in Layers
To keep your kids warm on the coldest of days, be sure to dress them in proper layers. Each of your children should be equipped with a youth base layer to wick away sweat and provide a base layer of warmth. Over the base layer, each of your children should wear a mid-layer that provides good insulation. For an activity like skiing, a good outer layer is particularly important as well. The outer layer should repel water and act as another layer of insulation. Your kids should also wear warm, waterproof ski pants or snow pants.
Keep Their Hands Warm
Hands and fingers become cold more easily than other parts of the body. To protect your kids' hands from the cold, you have two main options: mittens or gloves. Mittens are a good choice for younger children because they are easier to get on and off, and when they wear mittens, the warm air circulates around their fingers more easily than when they wear gloves. Gloves, however, come in handy when your winter activities require more dexterity, as is the case with skiing. Choose the best option for your child, and remember that you can use hand warmers inside mittens or gloves for a little extra warmth.
Choose the Right Footwear
Like their hands, kids' feet tend to get cold in winter weather! Have your kids wear warm, non-cotton socks inside their boots to keep their feet warm. Make sure their ski boots fit correctly and are loose enough to allow circulation. You can use foot warmers for extra warmth as well.
Helmets, Goggles, and Other Headwear
Be sure that your kids' heads are properly protected and warm. Find a hat or a ski mask that fits beneath their ski helmets to keep the cold air at bay. If it is very cold, you'll want to make sure as little skin as possible is exposed. Make sure your kids all have well-fitting ski goggles so they can see while skiing down the slopes.
Remember the Snacks
Bring along some snacks and drinks to keep your kids energized throughout the day. Give your kids frequent breaks to hydrate and eat, as that will help them have enough energy to get through the rest of the day's activities.
Now that you know how to keep your kids warm this ski season, practice each of these tips and enjoy your time skiing as a family!
---