How To Plan Your First Skiing or Snowboarding Trip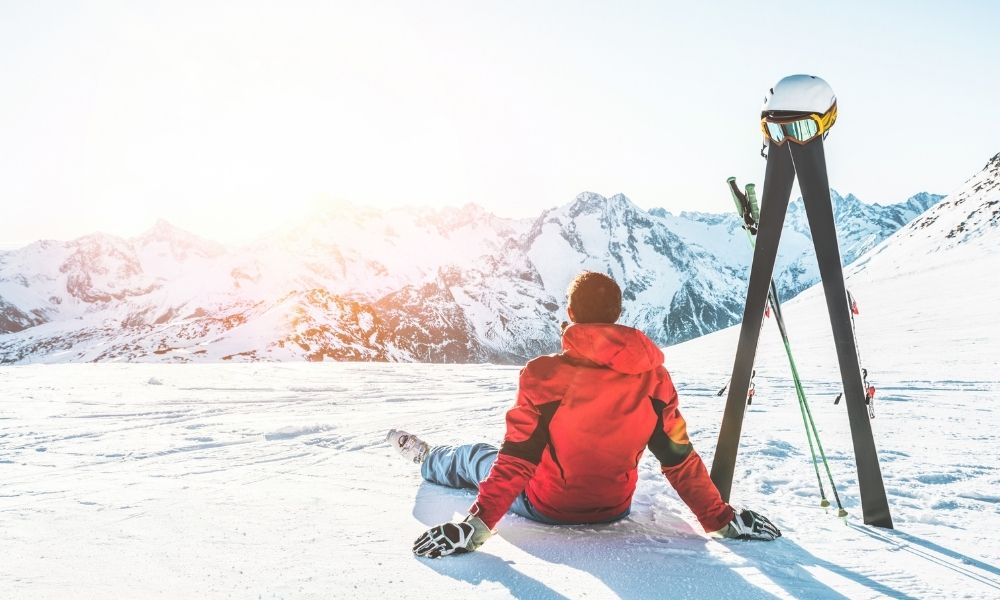 Looking for a fun, adventure-filled vacation in a snowy destination? A trip to a ski resort could be the vacation for you. But if you've never been skiing or snowboarding before, it can be hard to know where to start! This guide will teach you how to plan your first skiing or snowboarding trip with ease.
Know When To Go
Unless you're planning to go skiing or snowboarding at an exotic location where it's always cold and snowy, you'll need to plan to take your trip at a time of year when ski resorts are open. In the United States, ski season typically lasts from November to April, though certain resorts will extend their seasons until June or July. Schedule your trip during one of these months.
Choose a Ski Resort
Once you've decided when you'd like your trip to be, it's time to decide on a location for your trip. There are a variety of ski resorts in the US, so do your research and decide which ones are the best options for you. Most ski resorts in the US allow snowboarding but be sure to check a resort's policy before booking a ticket if snowboarding is your activity of choice. Since this will be your first ski or snowboarding trip and you likely haven't had much experience with the activities, choose a resort that has several beginner slopes. If you'll be bringing your friends or family along, be sure to choose a location with slopes that accommodate everyone's skill and comfort levels.
Choose Lodging
After selecting a resort, you'll need to decide where you'll be staying. The biggest decision you'll need to make in this area is whether you'd like to stay at a ski-in, ski-out lodging, or a lodging located further from your ski resort. Ski-in, ski-out lodgings are certainly the most convenient, as they will likely be located right next to or close to the foot of the slopes, which means easy access to the slopes from your lodging. If you choose a lodging that is further away, it will likely be less expensive, but you'll need to get transportation to and from the ski slopes. It's also good to consider the amenities of your lodging place. If you'll be skiing or snowboarding constantly, perhaps you just need a comfortable place to sleep. But if you'd like to do any activities other than skiing or snowboarding, it's good to consider what extra features your hotel has to offer, both on location and nearby.
Plan Your Travel
Now you know where you're going and when. How will you get to your destination? If you're traveling a significant distance, you may need to book a flight there. If your ski resort is nearby, you may be better off driving. Those who fly may want to rent a car at their destination for easy transportation around town. Whatever you choose, be sure you plan transportation to and around your destination in advance—the last thing you want is to be left stranded.
Bring the Right Gear
So, what equipment do you need to go skiing or snowboarding? For skiing, you'll need a pair of boots and skis, as well as poles. For snowboarding, you'll need a snowboard, bindings, and boots. Since it's your first trip, you likely won't have these lying around your house, but don't feel like you need to go out and buy all that expensive equipment. For first-timers, renting skiing or snowboarding equipment is the ideal solution, as it's less expensive than purchasing it. Most ski resorts have rental equipment available but be sure to double-check whether your resort supplies equipment before you go.
Dress Appropriately
In addition to bringing or renting the proper gear, you'll need to dress appropriately for the weather and activity. Keep in mind that you'll be skiing or snowboarding down snowy slopes all day, and the weather will be cold. Plus, as someone who is new to skiing or snowboarding, you'll likely fall over quite a few times as you learn, which will make you wet and cold, especially if you're not properly dressed. True, the exercise will warm you up a bit, but you'll still want to bundle up with the proper winter clothing.
Base Layer
First, put on a quality, well-fitting base layer. This layer will keep you warm and dry by pulling sweat away from your body as you exercise. For skiing and snowboarding, you should have a top and bottom base layer.
Mid Layer
Your mid layer is the one that works to keep you warm, insulating you as you glide down the slopes. This could be a sweatshirt, vest, or fleece jacket. Non-cotton materials are generally the best choice.
Outer Layer
The outer layer you choose for skiing or snowboarding should keep you warm and dry. Your ski jacket should be insulated and waterproof so you aren't soaked the instant you come in contact with the snow. You should also have a good pair of snow or ski pants that will keep your legs warm and dry.
Accessories
Don't forget to bring cold-weather accessories such as hats, headbands, mittens, gloves, socks, and ski masks! Your extremities tend to get cold more quickly than your core, so it's especially important to keep these parts covered. Make sure your accessories are waterproof too.
Helmet and Goggles
A helmet and goggles are the accessories that will help keep you safe. A helmet will protect your head in the case of a crash—it's highly recommended that you wear one as a beginner. Goggles will protect your eyes and help shade them from the rays of the sun reflecting off the snow.
Take a Lesson
If you've never skied or snowboarded before, you'd be well advised to take a lesson before hitting the slopes. Learning the basic skills of skiing or snowboarding will help you enjoy your trip, as you'll have a foundation to build on during your trip, and you won't spend quite as much time on your face in the snow. Many ski resorts offer lessons for an additional fee. Sign yourself (and your family, if they're coming) up for one of these lessons with a pro, and you'll find the rest of your skiing or snowboarding experience much more enjoyable.
Have Fun!
Learning how to plan your first skiing or snowboarding trip and successfully taking the trip is an exciting experience. Learning to ski or snowboard is a unique experience, and it should be a fun one! Enjoy your first time trying out a new set of skills, and be proud of what you accomplish. Overall, your first skiing or snowboarding trip will be far more fun when you're warm enough on the slopes. Complete the search for the perfect base layer for your trip with Hot Chillys' thermal skins for men, women, and children and our collection of ski accessories.
---