Packing for Summer Adventure in the Mountains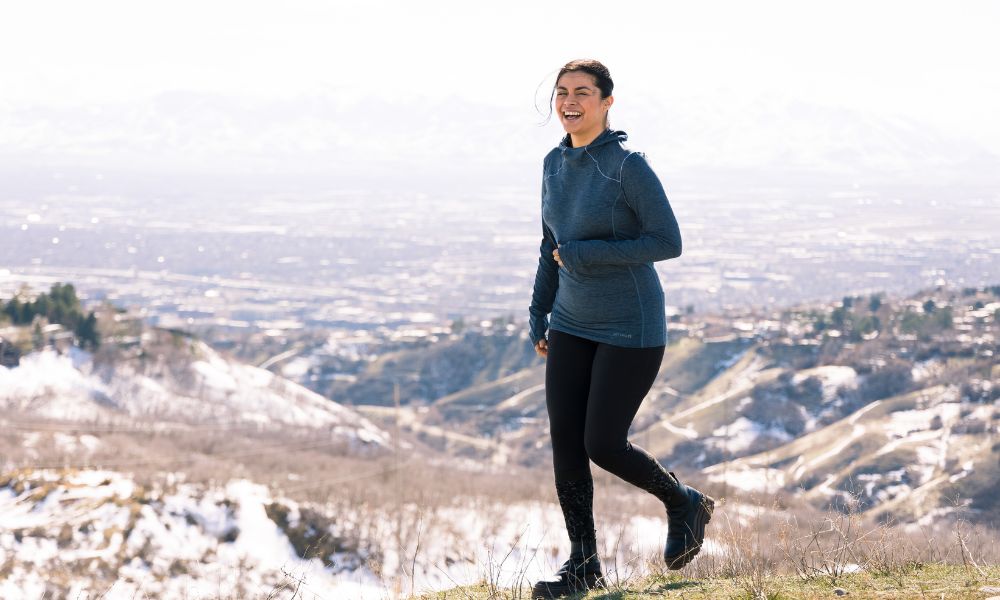 There's no need to stress about what you should bring for this mountain adventure. Continue reading about the essential items to pack when visiting the mountains in the summer.
A Pair of Sturdy Hiking Boots
People are in awe of the mountains' unbelievable heights and riveting terrain. It's only right to explore by hiking through them.
You'll want to pack a pair of sturdy hiking boots to do so. The shoe should have features such as ample tread on the bottom, ankle protection, and internal support.
Ensure the boots also fit properly. Anything too loose or too tight will cause blisters and result in an uncomfortable adventure.
Comfortably Cushioned Socks
You might assume that whichever socks you grab out of the sock drawer first will suffice. However, picking the right pair of socks is important.
Synthetic socks are the best way to go when hiking. They'll dry rapidly and sustain a comfortable fit throughout the day. It's also the best way to reduce the risk of blisters.
Another component to prioritize is the socks' thickness. Hiking can take a toll on a person's feet. The average cotton sock won't protect your feet. Pack several pairs of thick, cushioned crew socks to support each mountainous activity.
Plenty of Activewear
Activewear is favorable for its synthetic and flexible properties. People feel like their bodies can breathe no matter what the activity.
If hiking is your number one priority on this excursion, bringing plenty of activewear is a must! Shorts, shirts, long sleeve shirts, and leggings are all items to add to your packing list.
A Few Warm Clothing Items for Chilly Mornings in the Mountains
Even though it's the summer, you might face colder temperatures that require some extra protection. The temperature drops from when the moon peaks through the early hours of sunrise.
You'll want a few base layers for cold weather if you plan to get up for an early morning hike. A midweight, versatile base layer is perfect for the summer. You won't need bulky clothing like you might during the winter.
Clima-Tek from Hot Chillys is a great solution. This material is available in leggings, crewnecks, Zip-Ts, and hoodies! Hot Chillys has you covered with high-quality garments whenever you need additional warmth!
A Rain Jacket
Every summer day isn't hot and sunny. Robust thunderstorms can transpire at any moment.
Just like you need your base layers in case of chilly weather, rain jackets are another necessary item to pack for the mountains. The warm inner lining and water-resistant shell will ensure your body is safe from a rainstorm.
Sunglasses, Hats, and Sunscreen
The sun is powerful! Sunglasses, hats, and sunscreen are essential items to pack anytime you go on an outdoor adventure. Without proper protection, you'll squint your eyes all day long and suffer uncomfortable sunburns.
A Couple of Swimsuits
Swimming may not seem like the ultimate attraction when staying in the mountains, but you never know when you'll want to go for a dip or unwind in a steaming hot tub at night.
Make sure you don't miss out on any of the fun! Pack a swimsuit or two for any water activities.
Outdoor activities are wonderful for families and people of all ages! All you must do is remember to pack the right items, and you're on your way to an incredible trip.
---