The Best Ways To Layer for Cold-Weather Hunting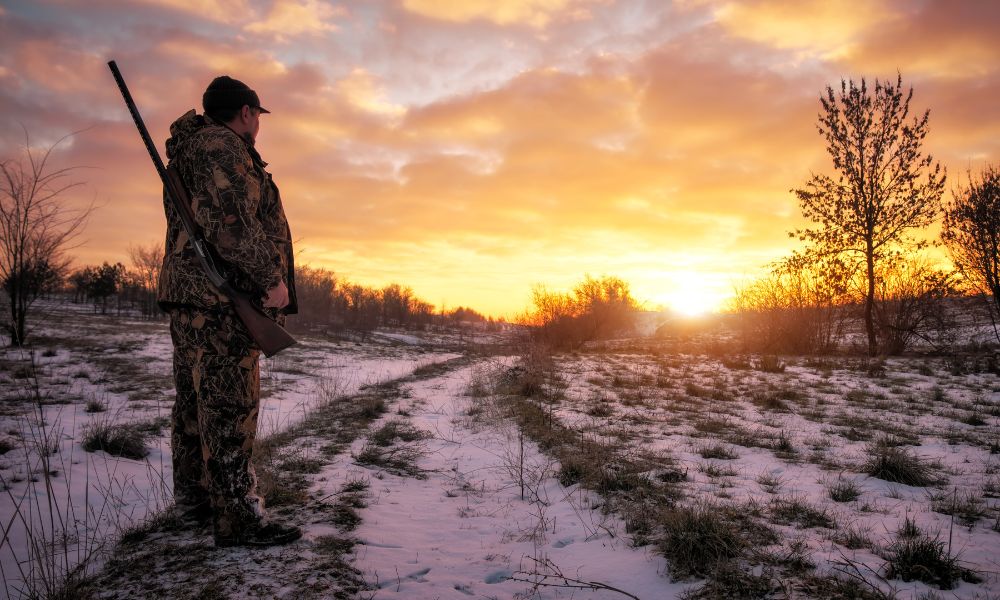 The temperatures fall, and you're ready to get out into the woods with your buddies for a day of hunting. As you're thrilled for the day ahead, you also need to think about what layers you'll need to brave the cold weather. Learn about the best ways to layer for cold-weather hunting!
Step 1: A Tight-Fitted Base Layer
A tight-fitted base layer is the foundation of warm outfits for all activities. You can't properly keep your skin protected and warm without it!
Tight-fitted base layers are mostly made from synthetic fabrics like nylon and polyester. They're a snug fit that won't make your body feel restricted.
Winter thermal wear from Hot Chillys has the right first line of protection thermals. You won't need to stress about the uncomfortable cold creeping or harming the skin. With this initial thermal long-sleeve top and pair of bottoms, you are starting your hunting attire the right way.
Step 2: Put on the Middle Layer
The goal of the middle layer is to create insulation for the body when hunting. Each layer further protects your body from freezing in the cold.
Place the middle layer directly over the tight base layer. It's a little looser than the previous layer so that your limbs aren't stifled by the materials. For the top half, you can wear a sweatshirt or a loose-fitted long-sleeve shirt. On the bottom half, wear sweatpants or leggings that fit comfortably over the first base layer.
When it comes to the middle layer, don't be afraid to double up! Depending on the weather, it may be beneficial to have an additional layer of warmth to keep your body extra secure from the cold.
Step 3: A Camouflage Outer Layer
A hunting outfit isn't complete without a camouflage coat and pants! For the third layer, you're ready for something to fully trap in the heat and make yourself invisible to the animals lurking about.
Find a hardshell coat and pants that are waterproof and wind-resistant. Make sure it's large enough to fit around and zip up over the previous layers without restricting your movement.
Step 4: Top It Off With Hats, Gloves, and Socks
Three of the most important accessories for venturing into the cold are hats, gloves, and socks. You won't want to leave the house without them!
Hats
Hats come in all shapes and sizes. Your everyday bright-colored hat with a pom-pom on top won't suffice for a hunting adventure.
A fleece-lined hat with a camouflage design is the ideal hunting hat. It will give your head extra protection from heat loss while guarding your ears against the cold. Hats are an overall necessary accessory that makes going out into the cold more pleasant.
Gloves
Heat loss through extremities like the fingers and toes happens before heat loss in any other part of the body. That's why gloves are incredibly important. You need your fingers to feel warm and mobile to hunt properly. If your fingers ever feel numb, you won't have a secure grasp on the weapon. Therefore, it's inappropriate to operate any weapon when your hands aren't properly covered in the cold.
Having a couple of different pairs of gloves is ideal. As the weather changes from slightly cold to freezing cold temperatures, it's best to have options.
For extremely cold weather, gloves made of wool or fleece are great because they'll prevent excess sweat on the hands while trapping heat. For cold but not very cold hunting events, a thin, synthetic material might work best!
Some features you should look for in all hunting gloves are water resistance and non-slip grips. It will make your time hunting go more smoothly and protect you from the cold.
Socks
Layer on as many pairs of socks as you like! As mentioned above, you'll lose heat in your fingers and toes the quickest. While you have a sturdy pair of boots, one pair of socks may not do the job.
Wear socks that stretch above the ankle to add extra protection to the calves. Socks made from wool, fleece, and other synthetic materials are great for removing moisture from sweating. If you're the type of person whose toes get cold very easily, layering two pairs of socks isn't a bad idea!
Step 5: Extra Items for Additional Warmth
Areas of the body people tend to forget to protect include the face, neck, and ears. Since everyone feels temperatures differently, some might need more layering than others.
It's easy to pack on layers with pants and shirts. It's more of a challenge to cover your face when you need to see and breathe. This is an essential step many people forget about. Face protection like masks and hunting sunglasses will help minimize the impact of the wind on the skin. It can also create a more pleasant hunting experience.
A tight-fitted base layer with a turtleneck can provide extra protection for the neck. You can also wear a small scarf to trap in the heat effectively.
Most hats tend to cover the ears, but it's not the only resource if your ears get cold very easily. Find a good pair of earmuffs to minimize the stinging sensation in the ears from the chilled wind.
Check the Weather Forecast Beforehand
Weather impacts animals' movements, but it can impact your hunting experience. Leaving yourself unprepared for the weather conditions is one of the biggest mistakes you can make when hunting. It's not ideal to go hunting in an unanticipated storm or freezing temperatures.
Always check the weather forecast the night before and the morning of your hunting adventure. This will give you the chance to answer the necessary questions about what you need to wear and bring, including the following:
Will it rain? Bring a warm, water-resistant rain jacket that will easily fit over the other layers of clothing. Wear a pair of tall, sturdy boots that will keep water out and easily truck through the mud.
What's the temperature? Maybe you should pack along a wool blanket or an additional hat to keep you extra warm!
What's the wind speed? Don't forget to wear cold weather face protection too!
Know When To Stay at Home
In some weather conditions, the layers can only do so much. It's best not to push your luck if the weather forecast shows potentially destructive weather.
The mixture of freezing temperatures and a high wind chill can be catastrophic. It's a dangerous condition that you mustn't take lightly. To keep yourself safe when hunting, always check the forecast before leaving the house. You never want to risk your safety or the safety of others when the weather is terribly cold.
Is There Such a Thing as Too Many Layers?
When you play sports outdoors in cold weather, people recommend moving around to keep your blood pumping and promote body heat. For hunting, that's not a possibility.
You sit stealthily and wait for animals to approach, often stagnantly sitting for two to three hours. You want to jump around or shake your limbs to get the blood moving. Unfortunately, if you move too much or make sounds, you will deter animals and defeat the purpose of hunting.
That's why when it comes to cold-weather hunting, there's no such thing as too many layers. The best way to dress for the sport is to wear and bring as many layers as you can. Since you can't move around like the average sport, you want to prevent your body from suffering the consequences of dressing inadequately.
---