Expert Tips for Packing for a Cold-Weather Trip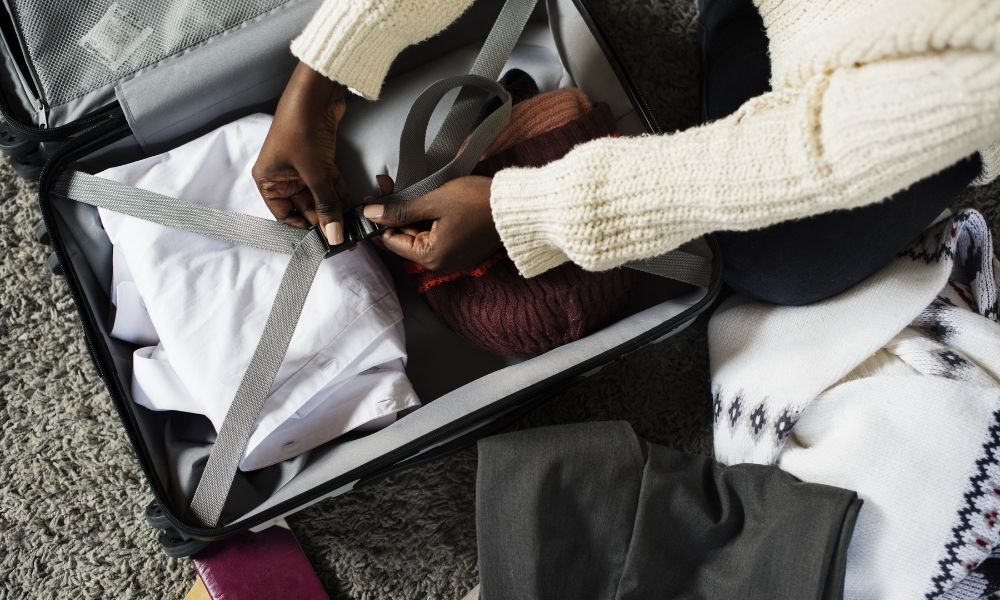 Have you ever gone on a trip, only to realize you've forgotten an essential article of clothing or your toothbrush? Or have you ever been on a trip during which you only used about half of the clothing you packed? Neither of those situations is ideal. Learn how to pack effectively during the winter with these expert tips for packing for a cold-weather trip.
Check the Weather
Before you begin packing for your trip, be sure to check your destination's weather forecast for the duration of your trip. Different locations have different winter climates, so even if it isn't too cold at home, it might be freezing where you are going. Knowing the weather will help you know how warm your clothing will need to be and if you will need any special accessories for bad weather or extremely cold temperatures.
Pack the Right Layers
When people pack for cold weather, they tend to bring lots of heavy sweaters and other heavy clothing to stay warm. But, contrary to popular belief, that is not the most effective method of packing for a cold-weather trip. To save space in your suitcase, pack several light but warm base layers and just a few heavier, insulating layers to keep you warm in the cold weather.
Bring Versatile Clothing
Especially in the winter months, it's a good strategy to bring clothing that you can wear with multiple items in your suitcase. Jeans, sweaters, and leggings are all versatile and don't get dirty quickly, so you can wear them multiple times throughout your trip.
Don't Forget Winter Accessories
If you're planning to spend time outside during your cold-weather trip, bring quality winter accessories to keep you warm. Bring a hat to keep your ears and head warm, as well as a scarf for your neck and face. In addition, bring gloves or mittens that are suited to your outdoor winter activities. If you'll just be walking around town, any warm pair of gloves will do. But if you're doing a winter activity such as skiing or rock climbing, you'll need a pair that is specifically suited to that activity.
When you're preparing for your next wintry vacation, use these expert tips for packing for a cold-weather trip. If you're on the hunt for a quality base layer to bring on your trip, check out Hot Chillys' supply of thermal skins. Our men's, children's, and women's thermal skins are perfect for the whole family while traveling.
---