Ways To Prepare for Your Winter Wedding Photoshoot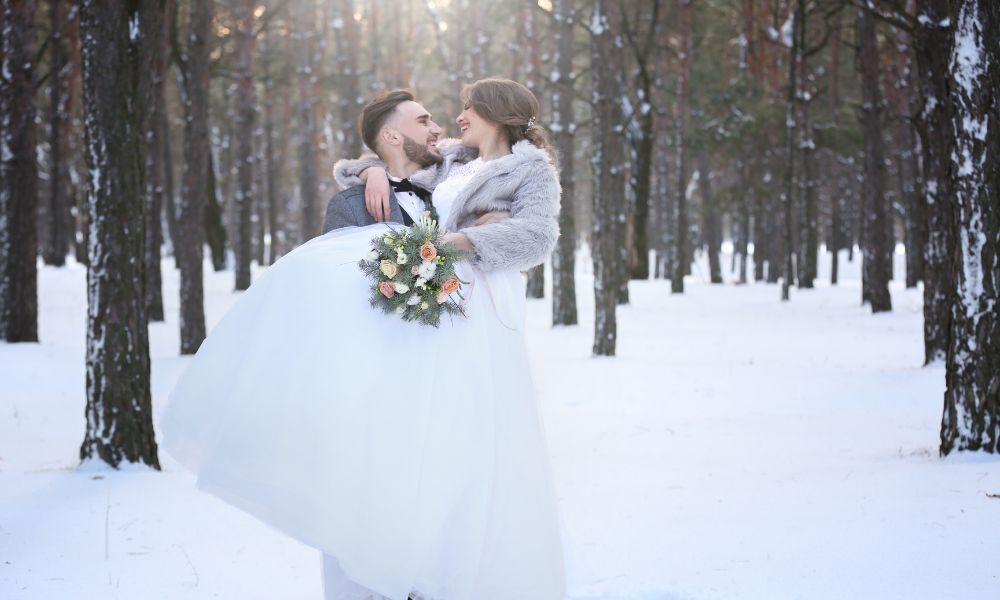 A gorgeous, wintertime wedding. A lovely couple to showcase. While planning and organizing your big day may be stressful, planning is the best way to help things run smoothly. Have you thought about your wedding day photoshoot? Continue reading to learn more about the ways to prepare for your winter wedding photoshoot to ensure your day is perfect!
Quick and Efficient Photoshoot
While you want to savor every wedding day moment, an outdoor winter photoshoot can be a challenge. You want to appreciate every moment of your wedding day, but don't let everyone freeze outside in their dresses and suits. Work with your photographer to know which pictures and poses you want so that you can get your photos done quickly and efficiently.
A Backup Plan
If there are any concerns or additional things you want from your photographer, remember to communicate that before your wedding day. Taking photos outdoors can be incredibly beautiful, but what happens if the weather doesn't cooperate?
The photographer has a plan and expectations; you want the plans to align with your dreams for the day. Bring umbrellas and a windscreen for unexpected conditions. If the weather is unbearable, have an indoor place in mind that may work.
Hidden Thermal Layers
When you think of thermal wear for winter for the ladies, you might think of base layers to cover your arms. Even when you're dressed in your gorgeous wedding gown, there's still ways to stay warm during outdoor photos: hidden thermal layers.
Your wedding dress may not allow you to wear warm base layer shirts, but that's no problem! Keep a heavy winter coat on hand for the time between pictures to warm up and get back to your photoshoot.
If you're wearing a long wedding dress that isn't see-through, you're in luck! You can wear various thermal tights and socks to keep your bottom half secretly warm during your photos!
Hand Warmers
The last way to prepare for your winter wedding photoshoot is to keep hand warmers readily available. Keep these in your back pocket and have extras available. Your wedding party, photographer will be grateful for the extra warmth as you pose for photos outside.
A winter wedding is a captivating time to celebrate love with friends and family. Remember to stay warm and savor every moment during your beautiful day.
---