Love white water rafting and kayaking? Check out La Montana Zip-t's for under your PFD to warm you up after clearing rapids.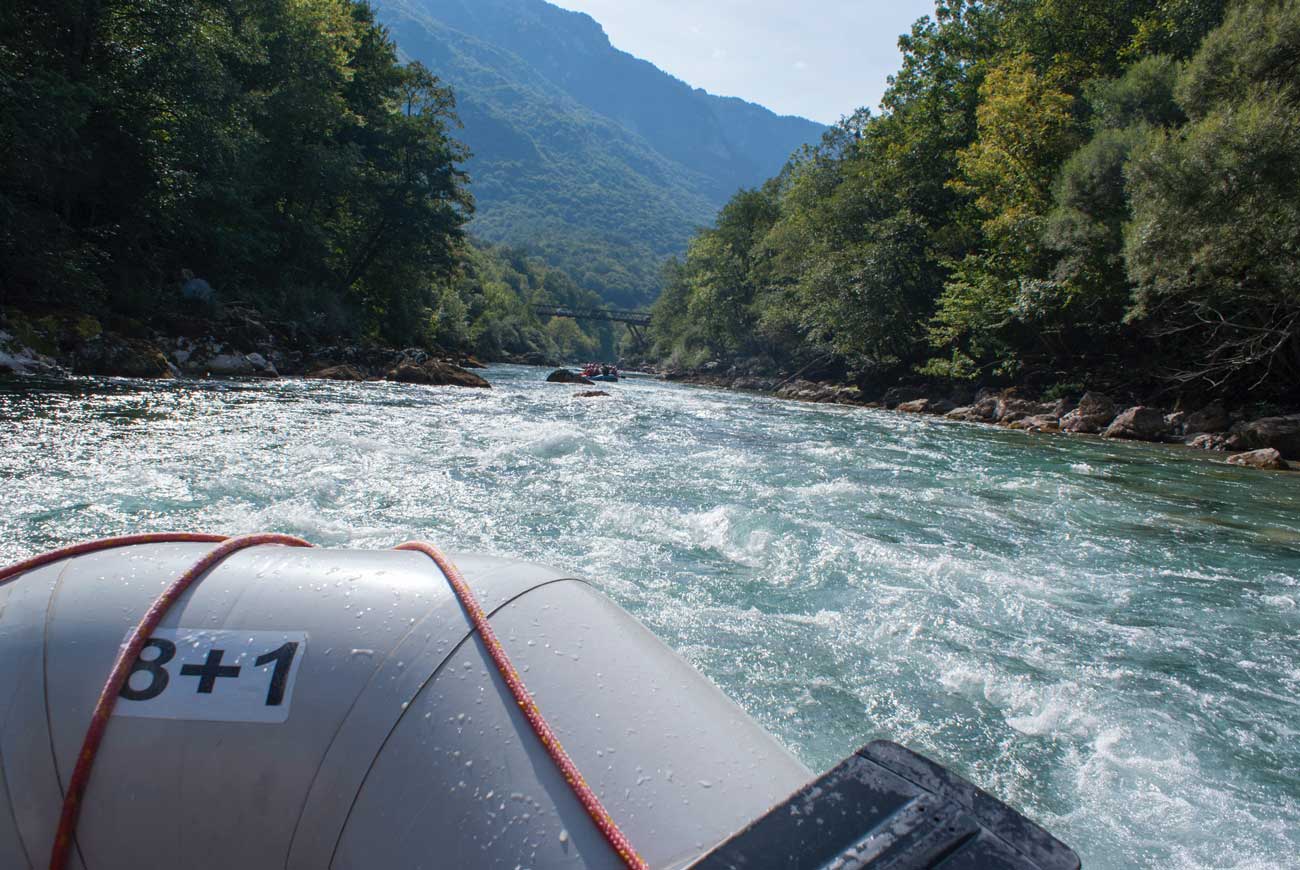 La Montana Zip-t's are lightweight, provide excellent warmth, and shed water super fast. Also, they're great around the campfire in the evenings to keep you warm.
Clothing for white water rafting and kayaking have very similar requirements to other outdoor activities like hiking. Here's what you need to look for: durability, versatility, and comfort and protection from the cold and wet conditions. 
Wondering what to wear on your upcoming rafting/kayaking trip? When rafting in cooler weather or cold water, you should avoid wearing cotton clothing. Cotton absorbs water and retains water. This will only make you feel colder. You should keep yourself warm when wet by wearing wool using a layering approach. Hot Chillys Zip-T's are the perfect layering piece and can also be worn solo. This layer provides additional warmth, protection, and style. The Zip-T's fabric is made from a blend of enhanced polyester microfleece with "springy" fibers to provide stretch without needing to use spandex. This means that the garment is lightweight, has exceptional stretch-ability and sheds moisture quickly. Additionally, the gussets in the high perspiration zones under the arms use our Micro-Elite Chamois fabric with Bio-Silver (silver ion) and Active 8C (activated carbon) antimicrobial properties that inhibit the growth of odor-causing bacteria and enhance thermal regulation. This layer is high-performance and offers flexibility based on your activity. La Montana helps keep you warm, dry, and comfortable. And since you're feeling good, you can focus on all the fun! Dressing appropriately will allow you to keep enjoying your favorite outdoor activities without sacrificing any comfort. 
Another thing to think about when layering up is the difference in air temperature and water temperature. You should be sure to dress for the water temperature, as you will frequently be getting wet. Also, regardless of cloud coverage, a day on the water is a day of sun exposure. It is imperative that you protect yourself from the sun's rays by wearing clothing with UPF fabric. Furthermore, you should avoid wearing clothing with rustable zippers. Water, particularly salt water, corrodes many metals. Good thing Hot Chillys Zip-T includes a performance-friendly rubber tip, nylon zipper! 
With these things in mind, you will be able to have a fun filled adventure on the water. Voila', a warm and happy rafter! Click here to shop!
---