What To Consider When Traveling With Children in Wintertime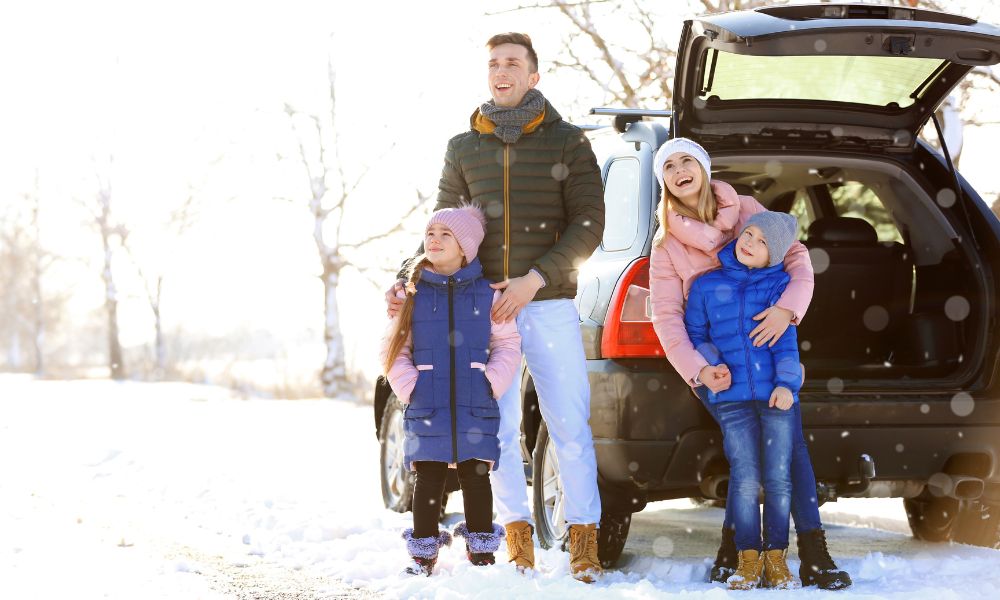 A summertime road trip travel bag brims to the top with swimsuits, portable fans, and lots of water. But what should you consider before traveling with children in wintertime?
The winter is a beautiful season full of unique outdoor adventures for you and your family to experience. When bringing your young children along, there are some important things you'll want to remember while planning and packing.
Planning Your Winter Adventure
There are so many beautiful sights to see during the wintertime! As you're planning your trip, remember to incorporate outdoor adventures that will be fun for all ages within your family. You may want to consider going sledding, skiing, or further exploring the nature in the town.
The items you pack will be bulky, so consider bringing fewer outfit options on your winter trip compared to summer vacation.
Warm Clothing
It's a requirement of winter travels to bring warm clothing for each member of the family. Midweight base layer tops for kids are perfect because they are cozy and warm, but you can always remove the top layers when the kids need to cool down. You also want to bring clothing that is not only warm but also allow for flexibility and mobility.
If you're going somewhere with lots of snow, consider bringing along a snowsuit! Your base layers will fit nicely underneath the snowsuit, and you'll have room to add more warm layers if needed. Don't forget a sturdy pair of boots with good traction, warm hats, gloves, and socks.
Weather Shield Stroller
Depending on your children's ages, you may need to bring along a stroller. A stroller with a weather shield will protect your child from frigid and fast winds. It will block enough of the cold that your child will feel warm, even in very cold temperatures.
Extra Warm Blankets
Blankets are always a perfect addition to any winter road trip. Whether you're chilly inside the car or need an extra layer in the hotel room or cabin, blankets will be there to protect your children when they need a little more cozy warmth.
Plenty of Snacks on Hand
If you're out on outdoor adventures with your little ones, they may get exhausted and need snacks at random times during the day. Pack a snack bag to take on your family outings for the moments when your children need extra energy to get through the day. Some great snack options are juice boxes, trail mixes, crackers, and granola bars.
Favorite Toys
Last, your children won't feel complete on your wintertime vacation unless they have their favorite comfort toy right by their side. Don't bring every toy from the house; just bring one that offers your children relief after a long day.
Winter may not be the most popular time to go on vacation, but it's the perfect time to explore the beautiful outdoors and create experiences for your children. After reading what to consider when traveling with children in the wintertime, you're ready to start planning your trip!
---