When To Wear a Cycling Base Layer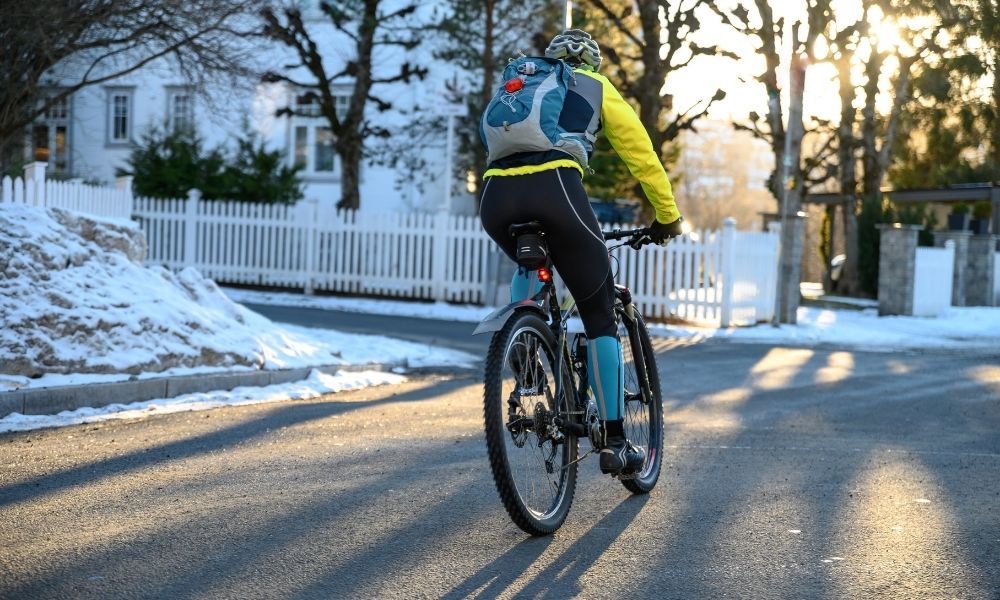 If you're so dedicated to cycling that you keep it up in winter, you likely know how difficult it can be to choose the right winter cycling outfit. For any winter sport, including cycling, layers are a must. But how do you know when to wear a cycling base layer? This article will explain the basics.
Wear a Base Layer in Cold Weather
A base layer is worn next to the skin and is designed to keep you warm in cold temperatures. Base layers accomplish this by wicking moisture away from the skin, which keeps you warm and dry during intense winter exercise. They can be worn on their own in cool temperatures, or they can be combined with quality mid and outer layers to give you more protection from chilly winter weather. A quality base layer is a must for any cyclist in winter.
Should You Wear a Base Layer in the Heat?
Some cyclists are strong advocates of wearing a base layer in hot weather as well as cold. But does a base layer in summer really do any good? It can be helpful—like in winter, a summer base layer wicks sweat, helping cyclists to stay dry and cool off more quickly. While a base layer can be beneficial in the summer, it's not as necessary as a base layer in winter, and the decision depends mainly on each cyclist's preferences.
How To Choose a Base Layer for Cycling
When choosing a base layer, cyclists should consider each of the following elements:
Material
The material you choose will play a role in how warm your base layer keeps you. Two popular materials for base layers are merino wool and synthetic materials. Both will keep you warm and dry, so evaluate their pros and cons and decide which material is best for your needs.
Fit
To effectively wick moisture, a base layer should be tight-fitting but not constricting. You'll also want to ensure that the base layer has no uncomfortable seams and that you feel comfortable while wearing it.
Weight
Base layers come in light, mid, and heavy thermal weights. Depending on which weight you choose, the thermal will be warmer or cooler. If you know how cold it will be when you're cycling, choose a thermal weight that correlates with the temperature.
Now that you know when to wear a cycling base layer, you'll be able to dress appropriately for the weather. If you need a women's, child's, or men's thermal base layer, check out our selections, and we'll help equip you for the weather—no matter how cold.
---